Ronnie Spellman
Chief Operating Officer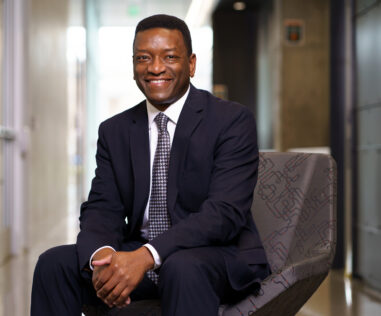 Ronnie Spellman
Chief Operating Officer
In 2019, Ronnie joined Mbroh Engineering as the Chief Operating Officer with responsibility for providing leadership to the company's general business operations that include: IT, Marketing, Governmental Affairs, HR, Community Relations, Facilities and Real Estate Management.
Through Ronnie's leadership and vision, Mbroh was awarded the 2021 MarCom Gold Award for the company's rebranding effort and the 2022 Gold Award from the American Council of Engineering Companies (ACEC)-Texas Chapter for our engineering work in energy. Additionally, he led a full custom update of the company's logo and website and facilitated the appointment of Mbroh's owner to the Brazos River Authority Board of Directors.
Ronnie's experience in strategic planning, operations, efficiency and crisis management proved particularly useful in navigating the company through the health pandemic and economic crisis beginning in 2020. He leaned on his in-depth experience from the housing and economic crisis of 2008 and other natural disaster planning efforts to create an innovative Business Continuity Plan. Ronnie brings an unparalleled level of business sophistication, and as a result, the company is well positioned for continued and sustained growth.
Prior to Mbroh, Ronnie served in a number of senior executive roles at publicly traded companies, private equity held companies, and private family owned businesses where he was responsible for operations across multiple states, thousands of employees, and millions of dollars in revenue/spending. His prior positions included Vice President of Operations for the Technology Division of a $1 billion healthcare company; Director of Strategic Sourcing for a $16 billion, Fortune 500 real estate developer; Senior Executive at a SaaS Technology company; and as a Senior Executive for a business process outsourcing and data analytics company.
Ronnie continues to remain active in the local community where he serves on a multiple board of directors and supports several community organizations. He has also become a leading business advocate and speaker as he works with business owners to provide insight on growing, restructuring and building strong sustainable business operations. Ronnie enjoys sharing his R-Values business leadership concepts that are anchored by 26 principles and specifically designed to provide organizations with the tools needed to improve business efficiency.
As a proven senior executive and business leader, Ronnie continues to make a difference in the business, government, and non-profit communities.