Efram Fuller, PE
Houston Client Manager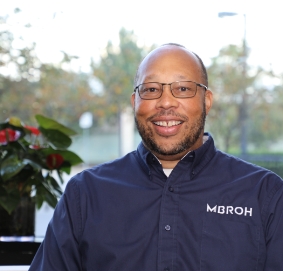 Efram Fuller, PE
Houston Client Manager
Efram Fuller serves as Mbroh Engineering's Houston Client Manager and is highly specialized in the planning, design, construction and life cycle management of large facility infrastructure. His 29+ years of experience includes project delivery team leadership, engineering design, construction management, facilities management and operations, water resources, environmental planning and compliance, energy management, program management, facilities contracting, and business development and operations.
Efram served for 20 years as a U.S. Navy Civil Engineer Corps Officer and retired from active duty in 2008. During his career, was responsible for lifecycle management of Navy and Marine Corps worldwide shore infrastructure at installations located in Virginia, Washington D.C., California, Cuba and Africa.
Today, Efram applies insight from his Navy career to deliver on Mbroh's client service commitment by offering his experience in program management, contracting, environmental compliance, energy management, sustainability and design, and construction management.
Efram is a registered Professional Engineer, holds a master's degree in Electrical Engineering from the Georgia Institute of Technology and a bachelor's degree in Electrical Engineering from North Carolina Agricultural & Technical State University.