Robert Powell, PE, PTOE
Transportation Practice Lead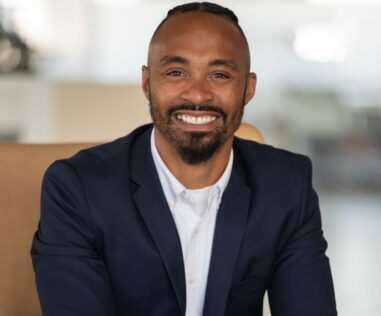 Robert Powell, PE, PTOE
Transportation Practice Lead
Robert Powell, PE, PTOE, serves as Transportation Practice Lead for Mbroh Engineering and brings 12+ years of experience with a specialization in various aspects of transportation planning and design. In his role, Robert focuses on developing and delivering transportation planning and design services that span across: roadway and highways, traffic engineering, Intelligent Transportation Systems, pedestrian and bike facilities, ADA compliance, and utility coordination.
He aims to take a holistic approach to the project delivery process that integrates engineering, design, construction, and overall understanding of client needs. He has extensive knowledge and comprehensive understanding of civil engineering and the project delivery process for agencies and municipalities across Oklahoma and Texas.
Robert's past experience ranges from the design of local intersection improvements, street enhancement/streetscape, ADA compliance and interstate highways. His background includes all aspects of traffic engineering such as signal design, traffic studies, data collection, illumination, simulation and design, signing and pavement markings, intelligent transportation systems (ITS), complete streets/street enhancements/streetscapes and ADA compliance. Robert also has experience with all aspects of utility relocation and coordination.
He holds a master's degree in transportation from the Massachusetts Institute of Technology and a bachelor's degree in civil engineering, summa cum laude, from Prairie View A&M University. He is a registered Professional Engineer (PE) in Texas and Oklahoma and holds certification as a Professional Traffic Operations Engineer (PTOE).  
A native of Oklahoma City, Robert continues to live, work, and, most importantly, aim to impact his local community. He remains active in several community organizations and has served on select board of directors that focus on improving the lives of underserved individuals particularly in communities of color. He regularly serves as a mentor, tutor, keynote speaker and overall advocate with a goal of helping others become the best version of themselves.