Ronnie Spellman
Chief Operating Officer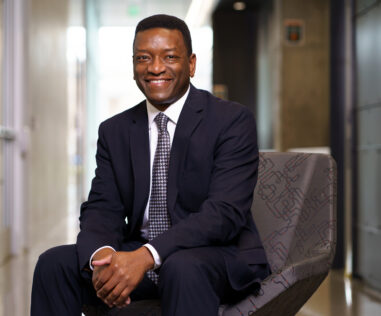 Ronnie Spellman
Chief Operating Officer
In 2019, Ronnie Spellman was brought to Mbroh Engineering with one focus in mind: use his national and Fortune 500 business experience to grow the company.
In a short period of time, Ronnie has transformed business operations and significantly enhanced the company's presence in the community.
Today, he serves on a number of distinguished boards of directors throughout Texas and supports several community organizations. He has also become a leading business advocate and speaker, traveling across the Midwest United States providing advice to companies seeking to grow and restructure their operations.
In 2021, Ronnie reintroduced his proprietary R-Values business leadership program that is anchored by 26 principles specifically designed to provide organizations with the tools needed to improve business efficiency. This program has been well received by organizations working to rebuild from the economic impact of the health pandemic.
At Mbroh, Ronnie is responsible for providing leadership to marketing, human resources, infrastructure technology, facilities, real estate and general business operations. Prior to Mbroh, Ronnie served as Vice President of Operations for the technology division of a $1 billion healthcare company; Director of Strategic Sourcing for a $16 billion and Fortune 500 real estate development company; Senior Executive at a SaaS technology company; and Senior Executive for a business process outsourcing and data analytics company.
As a proven senior executive and business leader, Ronnie continues to make a difference across business, government and non-profit communities.