Tamesha Brewer
Business Manager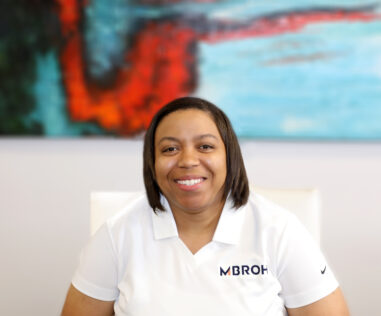 Tamesha Brewer
Business Manager
Tamesha Brewer joined Mbroh Engineering in 2016 and serves as the firm's Business Manager on the Operations team. Prior to joining Mbroh, she worked in a similar business management role for nearly 17 years with a professional services firm.
As a leader on the Corporate Operations team, Tamesha is responsible for accounts payable, accounts receivable, information technology systems, facilities management, project contract setup, commercial insurance management, procurement and sourcing program, proposal delivery, staff resource schedule management, drafting resource planning, corporate certifications, business licenses and renewals, and internal audits.
Tamesha holds a bachelor's degree in Software Engineering. With over 20 years of expertise in business process management, she is critical to the overall planning and strategic execution of the corporate operational functions that allows for the effective management of the business across multiple states.