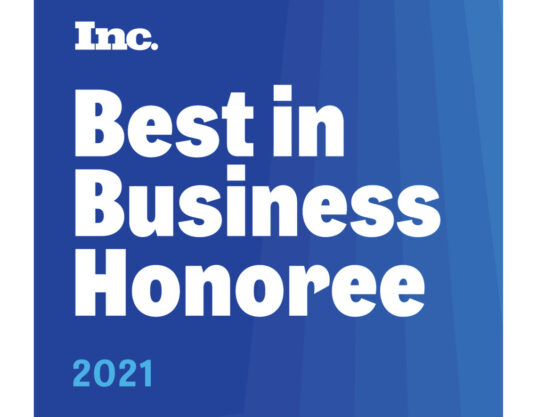 Mbroh Named "Best in Business" by Inc. Magazine
Inc. Magazine has named the 2021 Best in Business Honorees and Mbroh Engineering has been awarded the highest, Gold standing amongst engineering firms. According to Inc., this year's honorees are "smart, strategic, leaders in their industries. But more than that, the companies have heart – they're pouring it into the people and communities around them."
Mbroh's nomination featured the company's positive impact on the industry through establishment of the first endowed diversity scholarship at the University of Texas at Dallas (UTD) and funding of an adjoining grant through the University's National Society of Black Engineers (NSBE) Chapter, as well as executive leadership involvement on community and professional councils.
Further, the entry highlighted examples of company contributions to the community and society at large through Mbroh's mentorship to engineers, business owners, and new entrepreneurs through support and partnership, especially through the COVID-19 pandemic, as well as Mbroh's professional involvement and community volunteerism at Aga Khan Foundation, Metrocrest Services, NAF Academies, Interlink Education, Lake Lavon Youth Camp and North Texas Food Bank, to name a few.
"As a company, we are proud to use our success in the industry to give back and positively influence others, but more so, I am proud of our staff members who personally mentor and volunteer their time to serve the communities in which they live and the organizations that touch their hearts," said Anthony Mbroh, President of Mbroh Engineering.
The Inc. Best in Business awards annually celebrate companies of all sizes and industries that have made an extraordinary impact in their fields and on our society. For more information and the 2021 full listing of honorees, visit: inc.com/best-in-business.