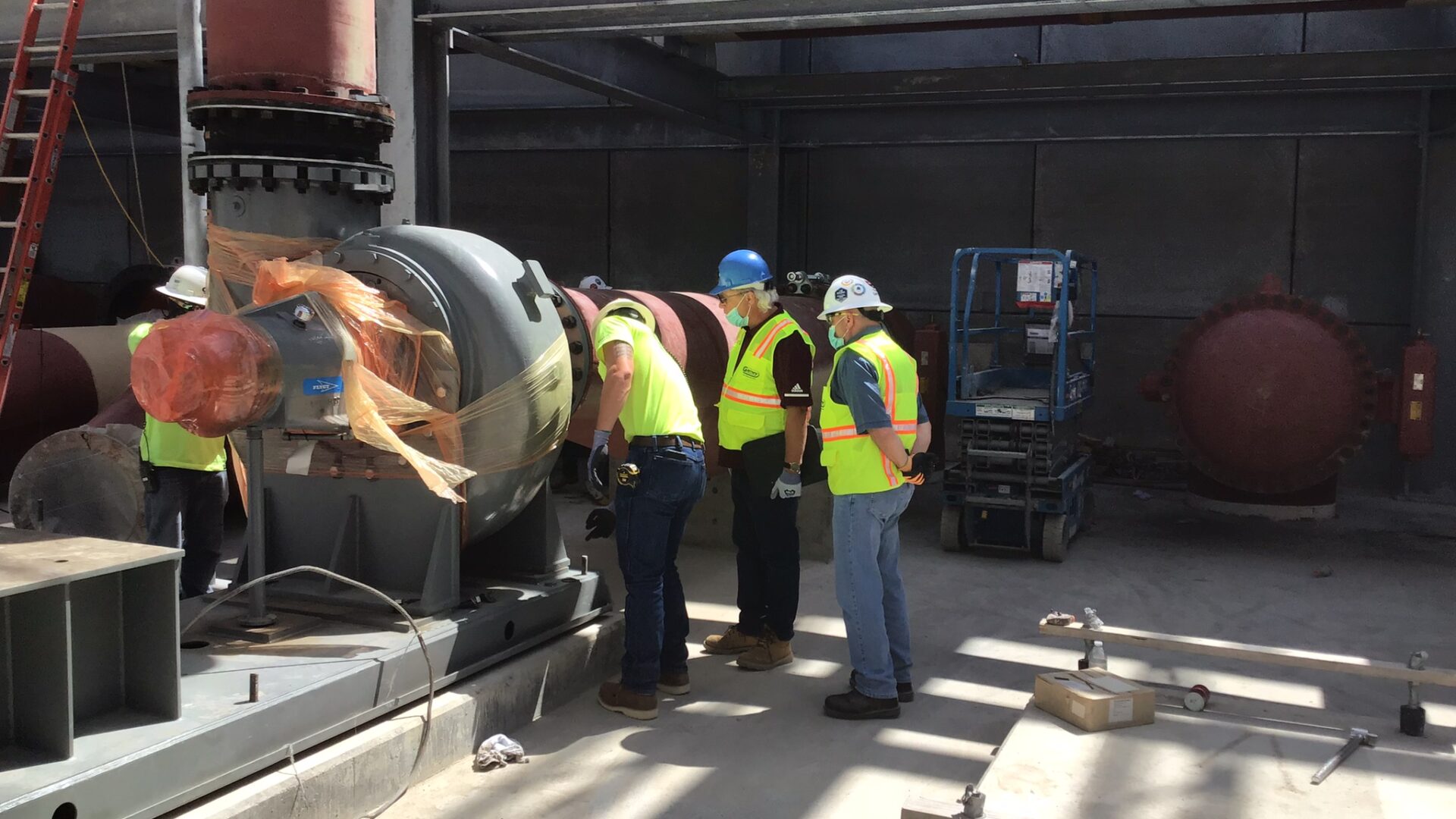 Construction Management & Inspection
Mbroh is ready to serve as your boots-on-the-ground representative to keep your project on schedule and provide high quality results. Our staff are well versed in all construction aspects – whether it's our engineers preparing projects for functional construction or our resident inspectors overseeing construction onsite for timely completion of a satisfactory project. Mbroh acts as your on-site representative to guide projects to completion from project analysis and vendor selection consultation to assistance with contract negotiations, review of submittal drawings, construction oversight, test witnessing, and payment approvals.
Mbroh's on-site team of resident inspectors provides daily oversight and dedication to accurate construction and timely delivery of our clients' work. We serve as your advocate and representative, combining detailed technical knowledge and experience with a commitment to meeting your needs. Day-in and day-out, Mbroh's on-site resident inspectors provide the presence and oversight to guide projects to completion.
Our capabilities Include:
Documentation
Record Drawing Preparation
Document Preparation
Operations & Maintenance (O&M) Manual Preparation
Quality Assurance
RFI Review
Submission Review
Construction Progress Monitoring
Documentation Review
Factory and Field Test Witnessing
Operations & Maintenance (O&M) Manual Review
On-Site Representation & Inspection
Construction Progress Monitoring
Factory and Field Test Witnessing
Factory Acceptance Testing (FAT)
Site Acceptance Testing (SAT)