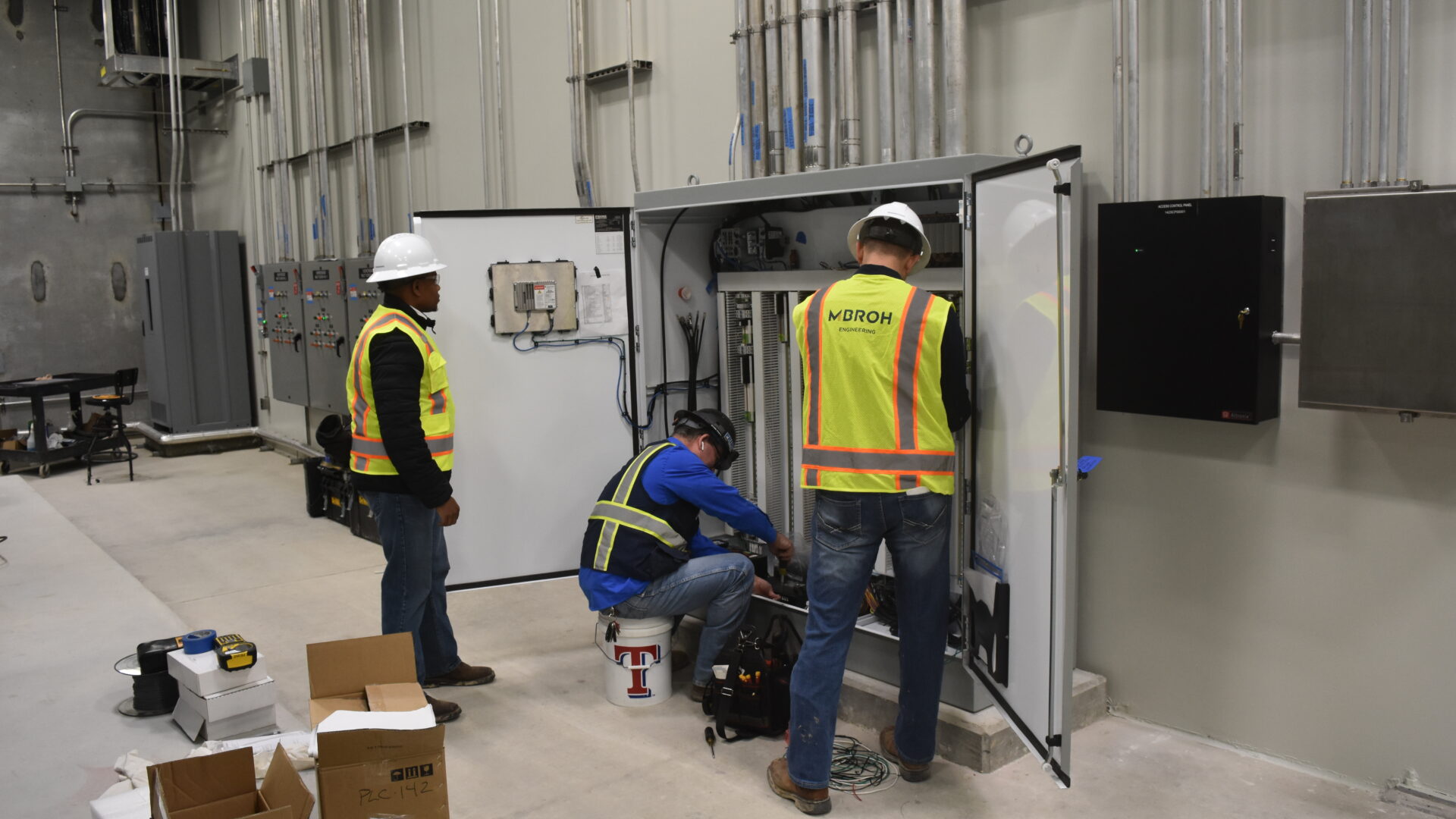 SCADA
The Mbroh team consists of highly technical professionals in Supervisory Control and Data Acquisition (SCADA) programming and integration. Whether your network is already in operation or in the planning stages, we design and integrate SCADA as part of your overall network, in addition to providing startup assistance and ongoing maintenance and support.
User proficiency is often the difference between a successful project and an unused tool. To provide the results that our clients expect, Mbroh provides training for management, engineers, operators, and maintenance staff so that each individual can access information, leverage automation, and use the system effectively.
As a specific component of SCADA design services, Mbroh provides security design solutions that are unique and comprehensive, selected according to our clients' virtual software and physical surveillance needs. Our expertise ranges from new construction to complex additions and renovations, plus the ongoing operations and security required during project construction and maintaining secure perimeters of the client's facility.
Our capabilities include:
Overall Services:
PLC Programming
Distributed Control Systems (DCS)
HMI Configuration
OIT Configuration/Programming
Data Historian and Database Installation, Configuration and Maintenance
Data Collection Software and System Configuration
Reporting Configuration
Data Integration with Other Organization Systems
Manual-to-Software Conversion of Data Collection to Increase Accuracy
PC-Based Computer Systems
Local Area Networks
Radio Telemetry Systems
Information Management Systems
User Training
Knowledge Transfer
Ongoing Support
System Design & Integration
Remote Monitoring and Automation of All Processes, such as:

Water Treatment
Wells
Pressure and Level Applications
Meter Stations
Power Monitoring
Pumps and Compressors
Tanks
Reservoirs
Truck/Rail Loading
Security Design Services
Secure Facility Operation and Conformance with Requirements and Regulations
Access Control Hardware and Software
Security Management System
Smart Integrated Technologies
Video Surveillance
Electronic Key Management
Intrusion Detection
Security Alarms and Communication Systems
Emergency Notification Devices
Control Room Design
Cyber Risk Evaluation