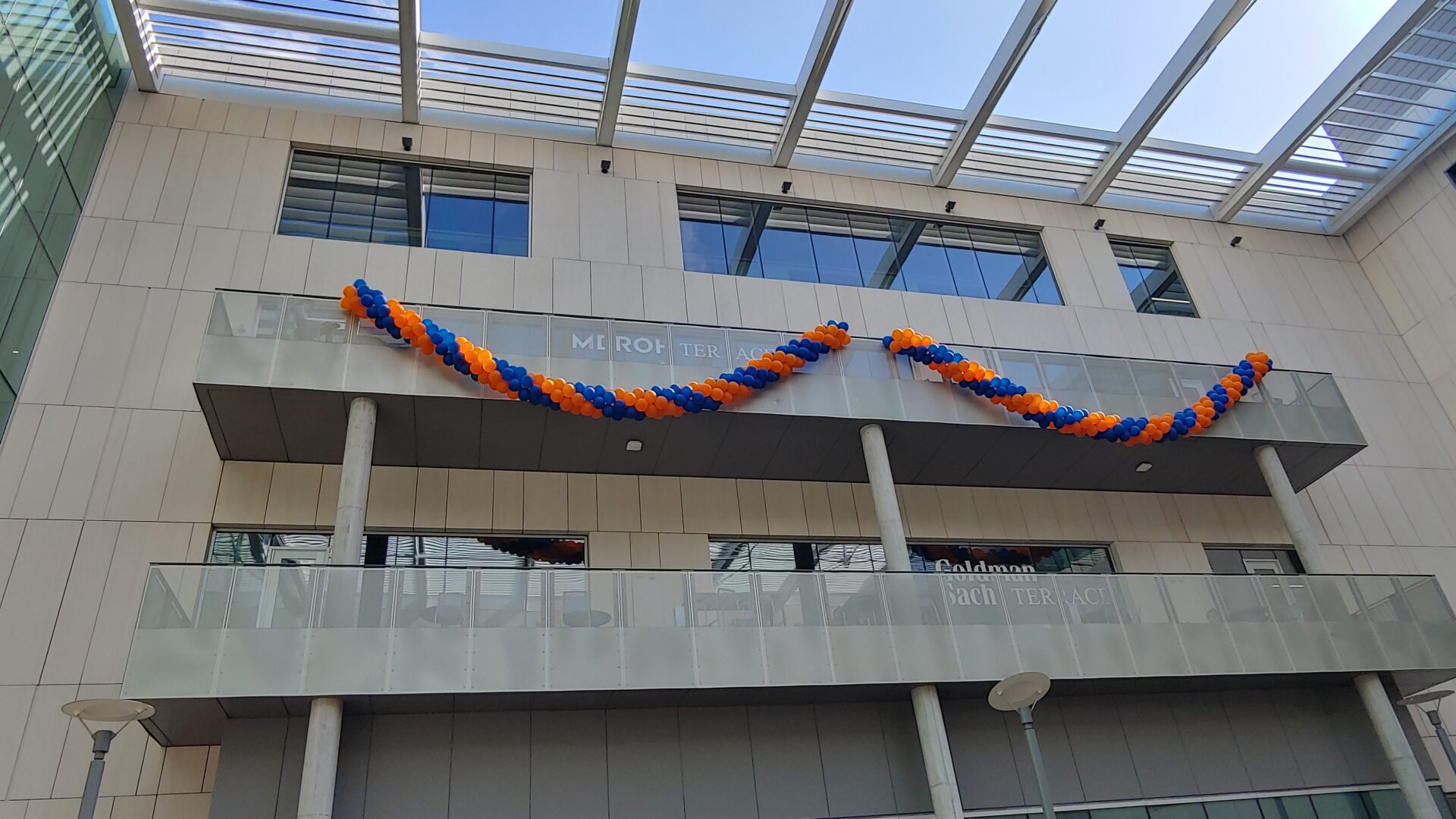 Come work with us
Mbroh is an award-winning engineering firm dedicated to designing and rehabilitating critical infrastructure to better serve the communities in which we live. Our team provides thoughtful designs that improve the region's ability to better respond in critical situations, all in collaboration with our clients and state and local agencies.
At Mbroh, we value the individual talents of all the dedicated and intelligent professionals who make our company successful. A steadfast commitment to workforce diversity and inclusion is a core component of our company culture and day-to-day operations.
We're always searching for talented professionals to join our team. At Mbroh, we encourage our employees to pursue their professional goals, provide the freedom to explore challenging new ideas, and support them through 100% coverage of monthly premiums for a comprehensive, customizable benefits package, including:
Hybrid Work Schedule
Paid Time Off and Paid Holidays Program
Medical Coverage (Choice of two plans)

Flexible Spending Account (FSA) and Healthcare Reimbursement Account (HRA)
Dental / Vision Care
Basic Life / Accidental Death & Dismemberment (AD&D)
Short-Term & Long-Term Disability
401(k) Retirement Savings Program
We are currently seeking an Electrical Engineering Team Member to office in our Houston location. This is a great opportunity for a senior electrical engineer who would like to work with an outstanding team across the Houston Region. The ideal candidate should have extensive practical experience with electrical power design for large infrastructure projects. Are you a fit or know someone who is? Navigate directly to the open job posting to read the full description and apply.
Keep reading to learn more about our professional staff roles and community involvement.
Here's a glimpse of some staff roles:
Engineering
Mbroh's engineers provide high quality service and solutions in all phases of design from contract drawings and specifications to construction oversight.
CAD Design
CAD designers at Mbroh are masters of generating graphical representation for construction layouts in projects like electrical, instrumentation, SCADA, transportation, and general engineering plans. Drawings generally consisting of a site plan, cross sections, elevations and other details required for construction.
Electrical Inspection
Mbroh's electrical inspectors have specific experience in high-power/high-voltage electrical engineering and many more electrical specialties. They work closely with our construction partners to allocate proper installation and system operation.
SCADA Programming
Mbroh's team designs and integrates SCADA programming into new and existing networks, provides ongoing maintenance, and trains client staff to optimize use of the system.
Project management
From vendor selection to testing oversight, Mbroh's project managers serve as as our clients' representative every step of the way, confirming quality in each aspect of work.
Community & Professional Involvement
As a company, Mbroh supports civic involvement and volunteerism amongst its staff and leadership. Our professionals volunteer together in the community, and many are also involved in mentoring and educational programs for young scholars. Our offices across Texas and Oklahoma also participate in monthly team building outings and celebrate birthdays and work anniversaries together.
Additionally, Mbroh's executive staff actively serve on regional boards and committees for organizations including the Water Environment Association of Texas (WEAT) North Texas and Southeast Texas, North Texas Commission, Communities Foundation of Texas and The University of Texas at Dallas' Jonsson School Executive Council (School of Engineering and Computer Science).
Driven by founder Tony Mbroh, who firmly believes in the importance of mentoring engineers, business owners, and new entrepreneurs through support and partnership, Mbroh's leadership also provides keynote addresses on business perseverance and success to Chambers of Commerce and Rotary Clubs across Texas.
Operations Challenge at Texas Water 2023 Conference
Buffalo Bayou Cleanup with WEAT SETX Chapter
Capers Ridge Pump Station Tour with WEAT SETX
Houston Team Building at Top Golf
Dallas Team Building at Game Show Competition
Dallas Office Christmas Festivities