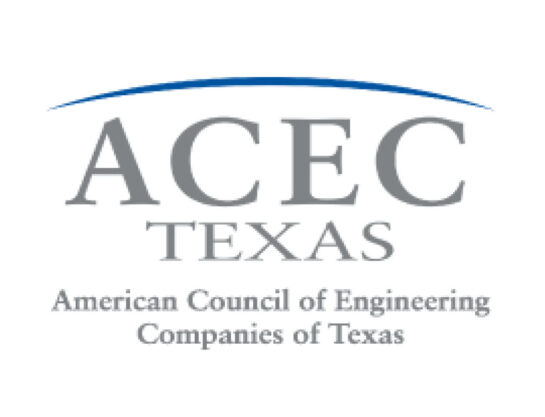 Mbroh Earns Top Gold Award from ACEC Texas
Mbroh Engineering has been honored with the Gold Engineering Excellence Award (Energy Category) from the American Council of Engineering Companies (ACEC)-Texas Chapter and has advanced to the national competition. The winning project included complex electrical improvements at Wilson Creek's Regional Wastewater Treatment Plant (RWWTP) that provided the North Texas Municipal Water District (NTMWD) with highly innovative and unique operations to serve over a half million customers across North Texas. 
Mbroh's improvements include a new power yard with a main medium voltage paralleling switchgear that parallels multiple medium voltage generators with two electrical utility power services. This  project is one of NTMWD's largest electrical generation systems at this time that parallels with a power company and provides plant-wide power reliability. The improvements provide a fully redundant power source plant-wide via overhead distribution.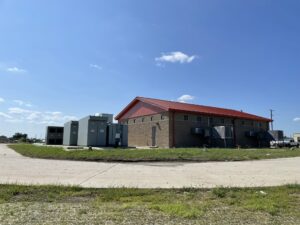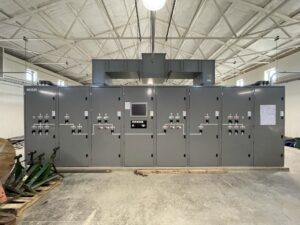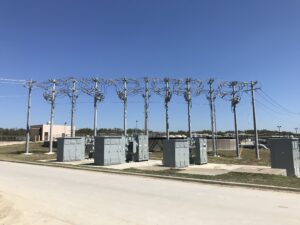 "As engineers, we are leaders in rehabilitating infrastructure to better serve our communities today while also producing thoughtful designs that improve our region's ability to better respond when critical situations arise," said Anthony Mbroh, PE, President of Mbroh Engineering. "This project displays that smart designs can benefit critical infrastructure operations." 
The impact of this facility comes into sharp focus when Texans recall Winter (Ice) Storm Uri, also called "Snowmaggedon of 2021," an unforgettable, state-wide snow/ice event in February 2021. Millions of Texans were impacted by extended power outages in sub-zero temperatures and loss of water/wastewater service, that left Texans sheltering in place and asking questions when the state thawed out.  
This project provides design improvements as a step in the right direction for maintaining critical service to customers. Now, if the plant fails to receive power from the power company, onsite generators will provide the necessary power to continue operations. The design also provides local utilities with the option to temporarily remove the plant from the power grid and continue plant-wide operations using onsite generators. This helps utility providers ease system load and better distribute the region's energy supplies to all customers. 
Read more online about ACEC Texas and ACEC on their websites.