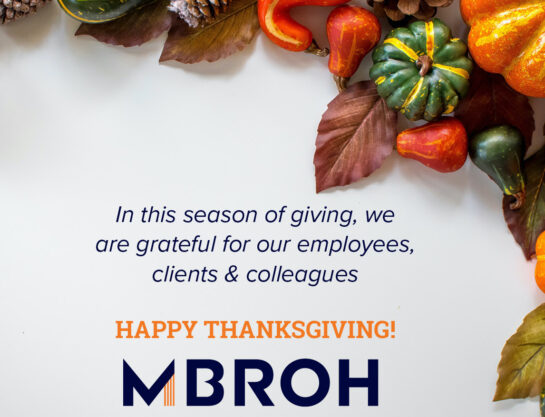 Happy Thanksgiving from Mbroh Engineering!
In the days leading up to Thanksgiving, Mbroh team members celebrated together across Texas and Oklahoma. Our Dallas team members hosted a traditional potluck lunch in the office, while our Houston and Oklahoma teams enjoyed a meal at local eateries.
This year and always, we are grateful for our employees, clients and colleagues. Happy Thanksgiving to All!