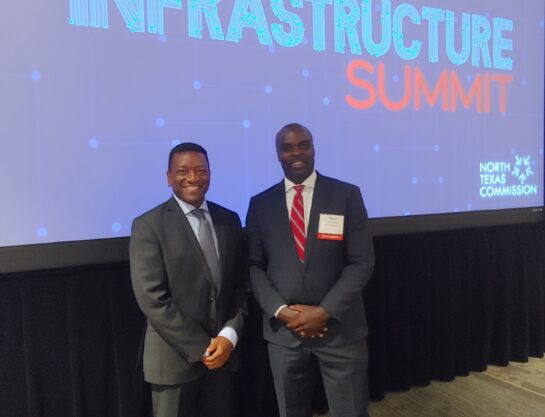 ICYMI: An Event Wrap-Up and Videos from NTX Infrastructure Summit
Event videos from the inaugural NTX Infrastructure Summit are now available, including:
Regional Water Leaders
Intersection of Water, Energy & Sustainability
Cybersecurity of Critical Infrastructure
Federal Infrastructure Bill Update
ERCOT Update
Protecting & Growing Water for DFW-77 Ranch
Intersection of Water & Economic Development
Innovation in Mobility
Regional Flood Planning
The day-long event took place on August 26, 2021 at the Hurst Conference Center with a goal to connect North Texas leaders and share relevant information on critical infrastructure topics. Tony Mbroh, PE, President of Mbroh Engineering, moderated the panel discussion on Cybersecurity of Critical Infrastructure with cybersecurity executives from across the business industry, including:
Robert Douglas, PlanetMagpie IT
Robert Albach, Cisco Systems
Jason Olson, AT&T
The summit was hosted by the North Texas Commission, a public-private partnership dedicated to advancing the vibrancy of the North Texas Region. For more information on upcoming programs, membership and events, visit NTC's website.