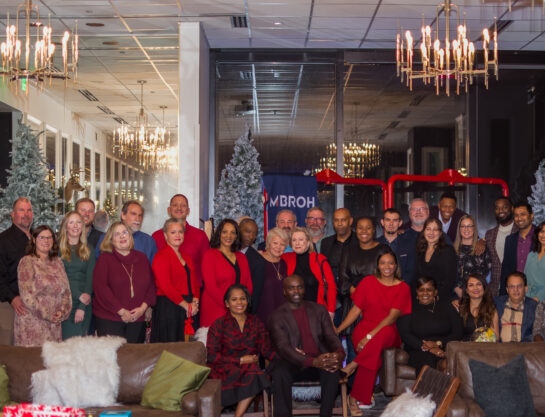 Congratulations to Our Internal Recognition Award Winners
Join us in congratulating the recipients of Mbroh Engineering's Internal Recognition Awards. Numerous employees received awards at our Annual Holiday Party in December 2022 for their years of service to the company, outstanding efforts by office and technical expertise. Keep reading below to learn about each recipient's outstanding efforts and scroll to the bottom for our video compilation of the holiday awards event.
Tenure Awards
Mbroh Engineering recognizes employees for their years of service in five-year increments. Each of the following recipients received a trophy for 10 years of service to the company:
Sam Moosavi, PE

Alex Nizov, PE 

Matt Koller, PE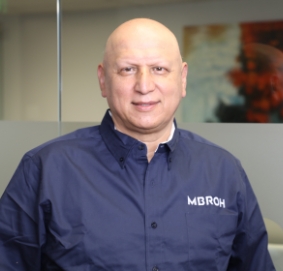 .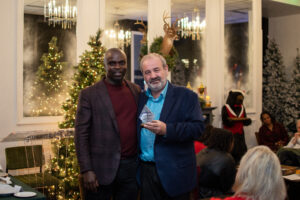 .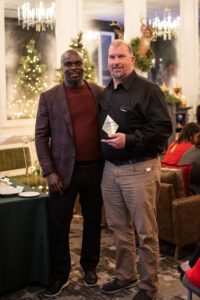 Outstanding Team Member Awards 
This award recognized team members from each office and our field offices for their outstanding contributions related to teamwork, positive attitude, willingness to help and "go the extra mile." Each recipient received a trophy and check from Mbroh Engineering. 
Hans Poures, PE – Houston Office 
Hans was nominated by five separate Mbroh staff members across the company for his talent in accepting challenges to many technical areas, willingness to help on additional projects, and his leadership on numerous municipal projects. He is very detail-oriented, collaborates in a team environment, and is talented at managing and executing multiple complicated projects, all while staying on schedule. 
Denotria Davis – Oklahoma City Office 
Denotria was also nominated by numerous staff members for her communication skills, thoroughness and responsiveness. But most of all, she was applauded for her positive "can do" attitude when working with team members, executing projects and representing Mbroh Engineering at industry conferences and events.  
Shannon Looper – Dallas Office
Shannon also received nominations from many team members and he's a "jack-of-all-trades" with a great attitude. He is able to troubleshoot IT, equipment and website issues with ease, and he is quick to respond and help team members reach a resolution. His talent is not only seen in the office but also in the field on project inspections. 
Kenneth Haggerty – Field Inspector, Electrical
Hossein Targhi – Field Inspector, SCADA
Kenneth and Hossein were applauded for their efforts serving our clients in the field as Electrical and SCADA inspectors (respectively) at water and wastewater treatment plants. They both provide outstanding service on behalf of Mbroh Engineering and have fostered positive client relationships through their outstanding technical service.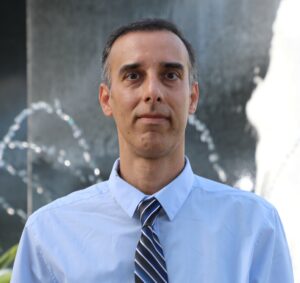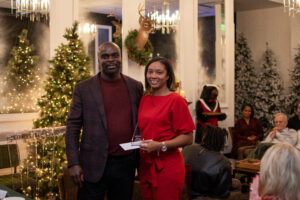 .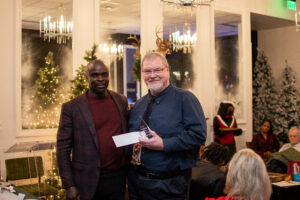 .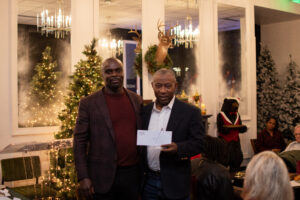 .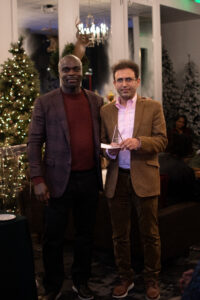 Most Well-Rounded Professional Awards 
This award recognizes an individual who stepped outside of his/her work duties and exemplified an attitude to support others through listening, coaching, collaborating and participating in activities outside the office such as community service, industry presentations/activities and education/mentoring programs. In 2022, we had co-recipients of the award who each received a trophy and check from Mbroh Engineering.
Barry Gentz, PE –

Barry is Engineering Manager in our Houston office and has received this award for his efforts in the office and the field. He led a workshop earlier in 2022 for the Gas Machinery Research Council, is currently a participant in the ACEC Houston Emerging Leaders Program, and has been an instrumental technical team member in leading our Houston office and managing our team's on-site efforts at the NEWPP Project. 

Matt Koller, PE –

Matt is an Engineering Manager in our Dallas office and has received this award for his leadership efforts in the office and professional service to the industry. Earlier in 2022, Matt co-presented at the Texas Water Conference with fellow Mbroh staff and client on the award-winning Wilson Creek Project. He also traveled to the ACEC Texas awards ceremony to accept the Engineering Excellence Award for that same project on behalf of Mbroh. Matt presented at the University of Texas at Dallas to engineering scholars as part of UTD's "Engineering with Impact" series, and he also attended the company picnic in July with his wife and family. Inside the office, Matt is a leader on many technical projects and management efforts.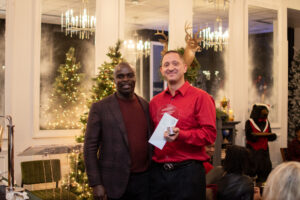 .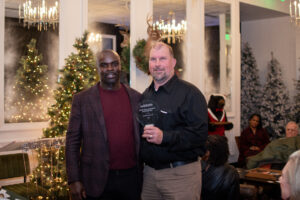 Congratulations to all of our 2022 Internal Recognition Award recipients and thank you for all you do!
Watch our video compilation below as a glimpse of the evenings awards.