Ashok Varma, PE
Senior Consultant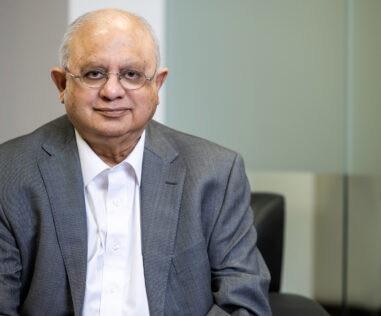 Ashok Varma, PE
Senior Consultant
Ashok Varma, PE, is a Senior Consultant on the Mbroh Team, bringing extensive experience in planning, design and management of water and wastewater facilities and infrastructure projects. He has served as project engineer, manager and director on an extensive portfolio of projects that included master planning, pilot studies, designs, construction and start-up services, training and value engineering activities, and O&M manuals. His expertise also extends to the HVAC and plumbing aspects of municipal, federal and industrial projects.
During his 50+ year career, Ashok has been involved in infrastructure projects across Texas, including Dallas Water Utilities' Central Wastewater Treatment Plant Upgrades, Upper Trinity Regional Water District's Main Water Plant Expansion and Upgrade, and Corpus Christi's Citywide Wastewater Master Plan. He utilizes his technical knowledge and project management expertise to advise and support Mbroh's capabilities, operation, and growth by working closely with the company's leadership team.
Ashok has authored technical articles for national publications and presented at industry conferences across the country. He is a graduate of Patna University (India) and Oklahoma State University for his bachelor's and master's degrees in mechanical engineering.