Ernestine Mbroh
Director of Transportation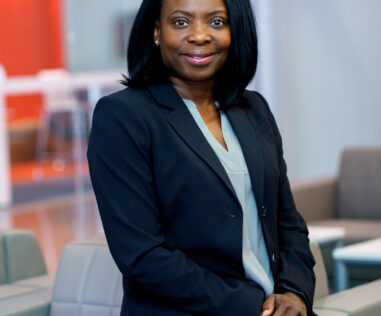 Ernestine Mbroh
Director of Transportation
Ernestine (Ernie) Mbroh serves as Director of Transportation for Mbroh. Her 30-year career in transportation has been spent specializing in the development and implementation of multimodal Department of Transportation projects and programs of the Federal Highways Administration (FHWA) and the Federal Transit Administration (FTA), earning accolades and distinction of best practices in the industry. Leading Mbroh's Transportation Services, Ernie's knowledge and past work experience enables her and the team to provide cradle-to-grave services to professionally support teaming partners and supplement organizational staff.
During Ernie's long-standing tenure with the Oklahoma Department of Transportation, she was entrusted with development of FTA and FHWA programs for the state, most recently serving as Division Manager for the state's Office of Mobility and Public Transit. Ernie has an exceptional record for managing and leading multi-disciplinary teams of engineers, planners, local government entities/organizations, transit officials, transit and fixed guideway project designers to accomplish intermodal transportation goals and initiatives for compliant delivery of transportation efforts on time and within budget. In April 2019, she was recognized with the Excellence in FTA Program Management Award for her leadership in establishment of the state's first federally approved and certified State Safety Oversight (SSO) Program.
An Oklahoma State University alumnus, Ernie holds a bachelor's degree in landscape architecture and associate degree in industry engineering. In addition, she has completed the Public Transportation Safety Certification Training Program and she is a Certified Rail Transportation Safety and Security Professional (TSSP), both from the Federal Transit Administration (FTA) and Transportation Safety Institute (TSI).