Roger Williamson, PE
I&C Engineering Manager, Dallas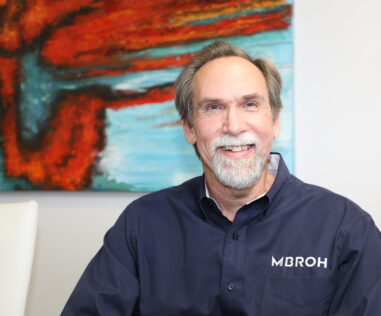 Roger Williamson, PE
I&C Engineering Manager, Dallas
Roger Williamson, PE, serves as Instrumentation & Controls (I&C) Manager in Mbroh Engineering's Dallas office. Roger has 35 years of experience in electrical control systems engineering for water, wastewater and petrochemical industries.
His experience includes specialization in Instrumentation & Controls (I&C) design, network design, Supervisory Control and Data Acquisition (SCADA) design and integration, traffic control design, industrial plant SCADA design, control system startup, customer training, and ongoing SCADA maintenance. He has led instrumentation and electrical team on multiple wastewater and sulfur recovery projects. Roger has also configured a variety of PLCs and his HMI and OIT programming experience includes Allen-Bradley PanelView Plus, FatoryTalk SE, and Wonderware Intouch.
Roger is a registered Professional Engineer and holds a bachelor's degree in Chemical Engineering from Lamar University. He is also an active member of the Safety and Security Subcommittee as part of the Water Environment Association of Texas.