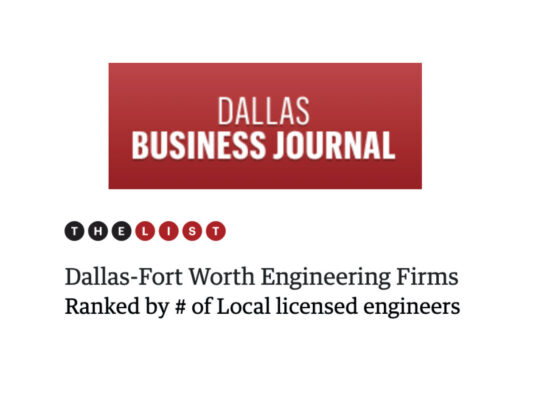 Mbroh Engineering Ranks on DFW Engineering Firms & Black-Owned Businesses Lists
Ranked by the number of local licensed engineers, Mbroh Engineering ranks #37 on the Dallas Business Journal's 2023 List of Dallas-Fort Worth Engineering Firms. Subscribers can access the full list on the DBJ website.
Mbroh Engineering has also ranked #6 on DFW's Black-Owned Businesses List, published in March 2023 by Dallas Business Journal. Take a look at the feature article and full listing of ranked companies, available to Business Journal subscribers.