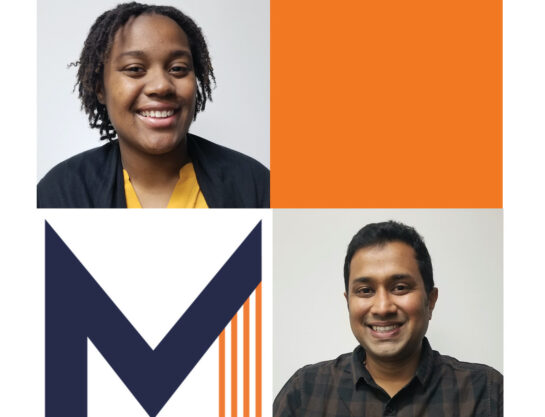 Mbroh Welcomes Rijo Rajan & Alazsa Mbroh to Dallas & Oklahoma
This fall, we have the pleasure of welcoming a new technical employee to our Dallas office and an Engineering Administrator to our Oklahoma City office.
Rijo Rajan, Electrical Engineer, brings 15 years of global experience in project design, layout preparation, installation, testing, commissioning and site management. Rijo's expertise includes feed, pre-bid and detailed engineering for projects such as substations and factories. His project management skills extend from the design and construction of projects to team leadership, budget and schedule maintenance, contract review, quality assurance, vendor evaluation and coordination, and site-related work including troubleshooting. Rijo holds a bachelor's degree in Electrical & Electronics from Anna University in India and he is currently pursuing his PMP certification.
Alazsa Mbroh has joined our company as an Engineering Administrator. She is a 2022 graduate of the University of Missouri-Columbia, earning a bachelor's degree in Biomedical Engineering with an emphasis in imaging and instrumentation. Currently, she is assisting the Mbroh Team with organization of business operations, systems archiving and engineering tasks. Alazsa also works as a medical scribe and has experience as a nutrition associate, AutoCAD design assistant and undergraduate research assistant. During her studies, she was an active member in the National Society of Black Engineers, serving in various roles as an executive board member that included Academic Excellence Chair and Treasurer.