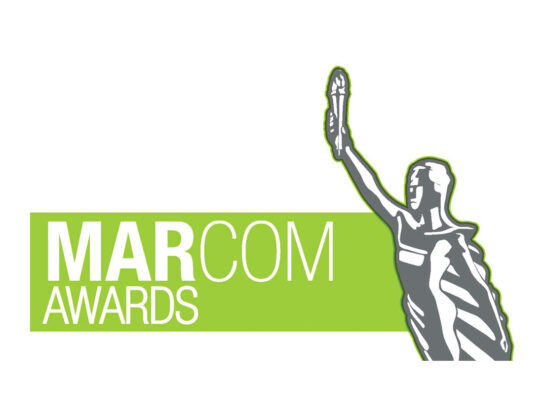 Mbroh Receives MarCom Gold Award for "Unmasking Mbroh's Rebrand"
Mbroh has been awarded a Gold Award in the 2021 MarCom Awards from the Association of Marketing and Communication Professionals. The entry was recognized in the Marketing/Promotional Campaign Category.
The winning entry featured Mbroh's Rebrand Reveal, a clever "unmasking" of the new Mbroh logo, with navigation to the redesigned website. The "unmasking" was all following a year of social distance and remote work for clients across the country due to the COVID-19 pandemic. As a representation of Mbroh's hardworking staff who continued to work onsite at water and wastewater treatment plants, the reveal was a reinforcement of Mbroh's commitment as a dedicated service provider and employer.
The purpose of Mbroh's "unmasking" was to:
Make a memorable impact in debuting Mbroh's rebrand, including new logo, color palette and design standards, and generate traffic to the firm's redesigned website
Feature company success and staff perseverance amidst unprecedented pandemic circumstances
Show relevancy and awareness of returning to a "new normal" and continuing dedication to clients
The Rebrand Reveal was distributed in June 2021 to clients via email with a special invitation link to the website's "unmasking." The link was also posted on Mbroh's LinkedIn Page.
The redesigned website features Mbroh's new brand and dynamic messaging with brand flexibility and visual elements for a modern appeal to our public and private client base. Vibrant orange and blue make a visual impact at first glance, with secondary colors sage green and grey providing a solid foundation for even color tone and distribution.
Mbroh's new tagline – Giving You the Power to Deliver – is the focused message for the website's completely revamped content. Navigation pages – About, Services, Portfolio and Industries – all reinforce the new tagline with curated technical content. Power Posts, a blog platform, and a News & Media Page are new additions to the website structure for expert positioning and client-centric news.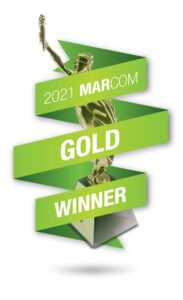 MarCom Awards is an international creative competition that recognizes outstanding achievement by marketing and communication professionals. Entries come from corporate marketing and communication departments, advertising agencies, public relations firms, design shops, production companies, and freelancers.
MarCom Awards is administered and judged by the Association of Marketing and Communication Professionals. Judges are industry professionals who look for companies and individuals whose talents exceed a high standard of excellence and whose work serves as a benchmark for the industry. There were over 6,000 entries from 41 countries in the MarCom Awards 2021 competition. For more information visit: marcomawards.com.