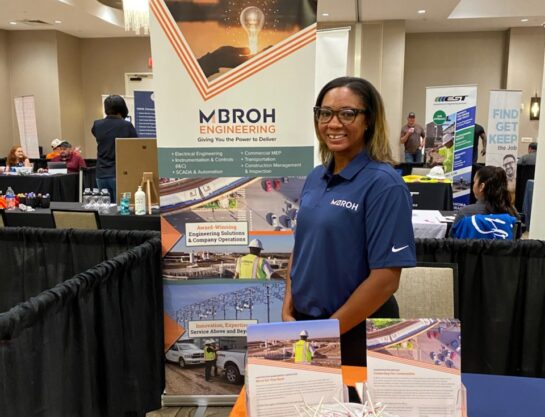 ODOT Event Recap
On Friday, September 2, 2022, the Mbroh Team from our Oklahoma City office participated in the Oklahoma Department of Transportation (ODOT) Job Fair. Focused on transportation and construction professionals, the event showcased over 50 construction, transportation and aviation vendors to recruit area talent. Special thanks to Ernie Mbroh, Director of Transportation, and Denotria Davis, Lead Transportation Manager, for leading Mbroh's booth efforts for the event.
Mbroh's Oklahoma Office is located at:
1101 N. Broadway Ave., Suite 450
Oklahoma City, OK 73103
If you missed the event or would like to find out more about future career opportunities in our Oklahoma City office, you may reach out by calling: 405.516.0429.