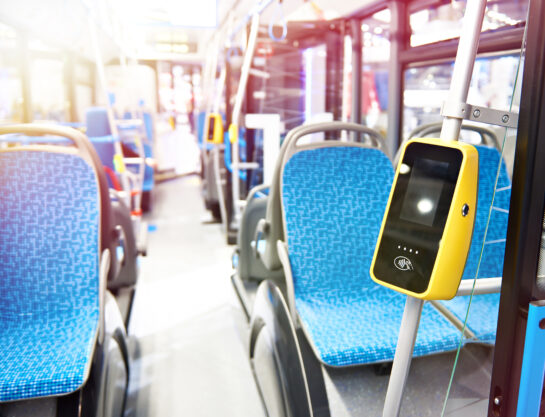 Mbroh Opens Oklahoma City Office, Adds Transportation Service Offering
Company capabilities for Mbroh Engineering have expanded with the opening of an office in Oklahoma City. The new location coincides with Mbroh's expansion into transportation services through the addition of two key hires: Ernestine (Ernie) Mbroh and Denotria Davis.
"We are excited to add transportation services to Mbroh's specialized skill set and look forward to serving clients in Oklahoma and additional states," said Tony Mbroh, President of Mbroh Engineering. "With an exceptional transportation team, Mbroh expands its outstanding skills set to help our clients meet growing multi-modal transportation demands and improve communities."
Ernie serves as Mbroh's Director of Transportation and brings 30 years of experience from her career at the Oklahoma Department of Transportation, specializing in the development and implementation of Federal Highways Administration (FHWA) and Federal Transit Administration (FTA) projects and programs. Ernie has an exceptional record for managing and leading multi-disciplinary teams to accomplish multi-modal transportation goals and objectives on time and on budget.
Her professional career includes a long-standing tenure with ODOT, where she most recently served as Division Manager for the Office of Mobility and Public Transit. In this role, one of her responsibilities was management of the state's FTA programs and development of Oklahoma's first federally approved and certified State Safety Oversight (SSO) Program – oversight of the OKC Streetcar project, the state's first fixed guideway design and construction project. For this, she received the Excellence in FTA Program Management Award.
Denotria is a seasoned Transportation Manager, highly effective in transit planning, budget control, training and implementing policies and procedures relevant to FTA and state-funded programs. She successfully collaborates with federal, state, municipal and county stakeholders to maintain regulatory compliance and advance projects to completion through skillful problem solving and critical thinking abilities.
She has extensive experience providing technical assistance and oversight of Rural Transportation Assistance Programs (RTAP), FTA's Drug and Alcohol Testing Program and served as FTA's Civil Rights liaison for ODOT. Denotria has vast experience assisting Rural and Tribal Transit Systems, Metropolitan Planning Organizations, municipal governments, the Oklahoma Transit Association, and Oklahoma's Specialized Transit entities on a variety of topics and trainings.
Mbroh's transportation services include extensive capabilities in:
Civil Engineering Consulting Services
FTA Program Management Services
FTA State Safety Oversight Program Services
Federal Highway Administration (FHWA) Surface Transportation Block Grant Program
Read more by visiting our Transportation Services Page.
Mbroh's Oklahoma Office is located at:
1101 N. Broadway Ave., Suite 450
Oklahoma City, OK 73103
You may reach out by calling: 405.516.0429