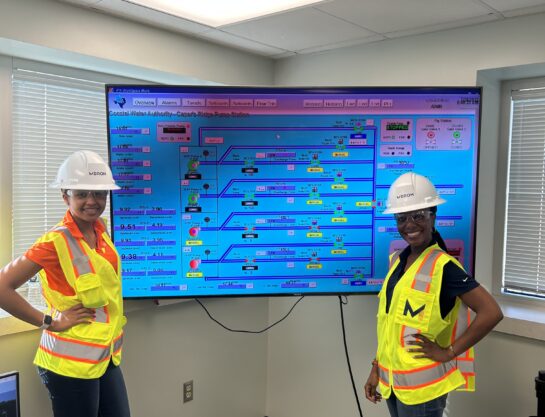 WEAT Southeast Texas Hosts Facility Tour of Capers Ridge Pump Station
On July 28 from 8:30-10 a.m., the Water Environment Association of Texas (WEAT)- Southeast Texas Chapter, in coordination with the Coastal Water Authority (CWA), hosted a facility tour of the Capers Ridge Pump Station. As part of WEAT SETX's ongoing event series, the July tour included a visit to the 500 MG pump station on the Trinity River in Liberty County, Texas.
The tour had a great turnout from WEAT SETX's members. Mbroh Engineering's Houston Area Client Officer, Veronica Weaver-Rivers, PE, PMP, is a member of the chapter and serves as the Electrical, Controls & Instrumentation Committee Chair. Veronica and co-worker Raven Smith, Mbroh Engineering's Houston Office Administrator, both had the opportunity to attend the event.
Mbroh Engineering is proud to be a partner on this project and sponsor the event. Great job to the Southeast Texas Chapter for planning this insightful event!
Capers Ridge Pump Station Tour with WEAT SETX