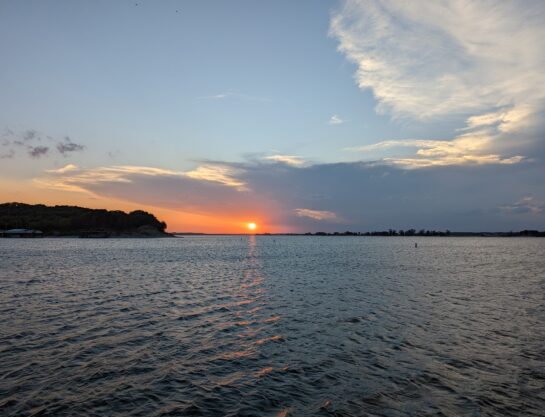 Inaugural Mbroh Engineering Leadership Retreat
Just two weeks ago, Mbroh leadership team members from Dallas, Houston and Oklahoma City gathered for two days of fellowship and training at Lake Texoma in Pottsboro, Texas. Led by Tony Mbroh, President, the retreat focused on Mbroh's company philosophy, goals and leadership tools for continued success and company growth.
First up, Betsey Attel of Elizabeth Attel Consulting helped attendees learn about their individual communication strengths and those of fellow attendees, followed by how to utilize them to foster communication, collaboration and success. Mia Mbroh, Licensed Counselor, also led a discussion on organizational wellness and individual wellbeing.
Each day included time for networking with fellow attendees, walks around the lakeside property, friendly competition in the onsite game room, and evening sunsets. We thank all of our team members who traveled from their home office locations and dedicated their time to learning and developing as better leaders of the Mbroh Team. We look forward to seeing you again next year!