Matthew Koller, PE
Electrical Engineering Manager, Dallas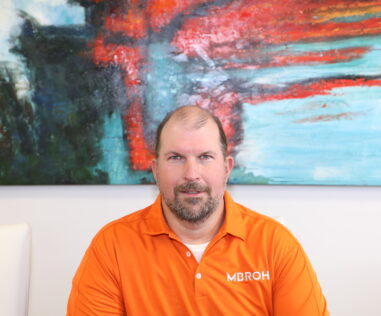 Matthew Koller, PE
Electrical Engineering Manager, Dallas
Matthew Koller, PE, serves as Electrical Engineering Manager in Mbroh Engineering's Dallas office. He has over 18 years of experience in electrical engineering that includes preliminary design reports, electrical power, control designs and management, cost estimating, construction services, submittal reviews, condition assessment and inspections for water and wastewater, state, federal and commercial projects.
Matt leads projects in the Dallas/Fort Worth region and has been instrumental in crafting award-winning solutions for our clients, including electrical and redundancy improvements at the Wilson Creek Regional Wastewater Treatment Plant for NTMWD that was awarded the 2022 Engineering Excellence Award from ACEC Texas and a 2022 National Recognition Award from ACEC National. Additionally, he has presented at regional conferences, including Texas Water, and has participated in the University of Texas at Dallas' "Day in the Life of an Engineer" Presentation Series, hosted by the Erik Jonsson School of Engineering and Computer Science.
He is a registered Professional Engineer and holds a bachelor's degree in Electrical Engineering from the University of Texas at Arlington.