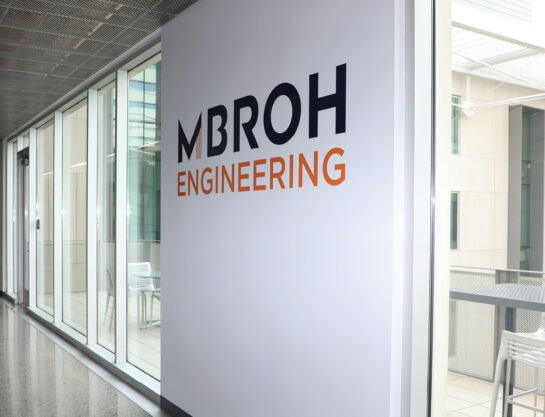 Mbroh Engineering Terrace to be Unveiled on UT Dallas Campus
On April 20, 2022, a formal unveiling of the Mbroh Engineering Terrace will take place on the University of Texas at Dallas (UT Dallas) campus. Located at the Erik Jonsson School of Engineering and Computer Science, the ribbon cutting event is the culmination of company support and partnership since 2020, when Mbroh Engineering established the first endowed scholarship for the Diversity Scholars Program.
Since that time, staff have embraced opportunities to volunteer on the Jonsson School Executive Council, support the Big Idea Competition and Undergraduate Success Scholars, and present as part of the "Day in the Life of An Engineer" series.
"During my college career, the diversity outreach program had a significant impact in shaping my journey into professional engineering," said Tony Mbroh, PE, President of Mbroh Engineering. "As an underclassman, the information and knowledge I received from the National Society of Black Engineers (NSBE) student organization became my foundation for success. Reflecting on how instrumental NSBE has been to me, I knew I wanted to give back, and my hope is that by continuing multi-year annual support for NSBE on the UT Dallas campus, we will provide a consistent and reliable stream of additional resources to complement the University's top-notch education program." 
Together with UT Dallas and NSBE, Mbroh Engineering is proud to elevate the University's scholars and prepare them as the future generation of professional talent. To read more about Mbroh Engineering's involvement on campus, navigate to additional news articles on our website: