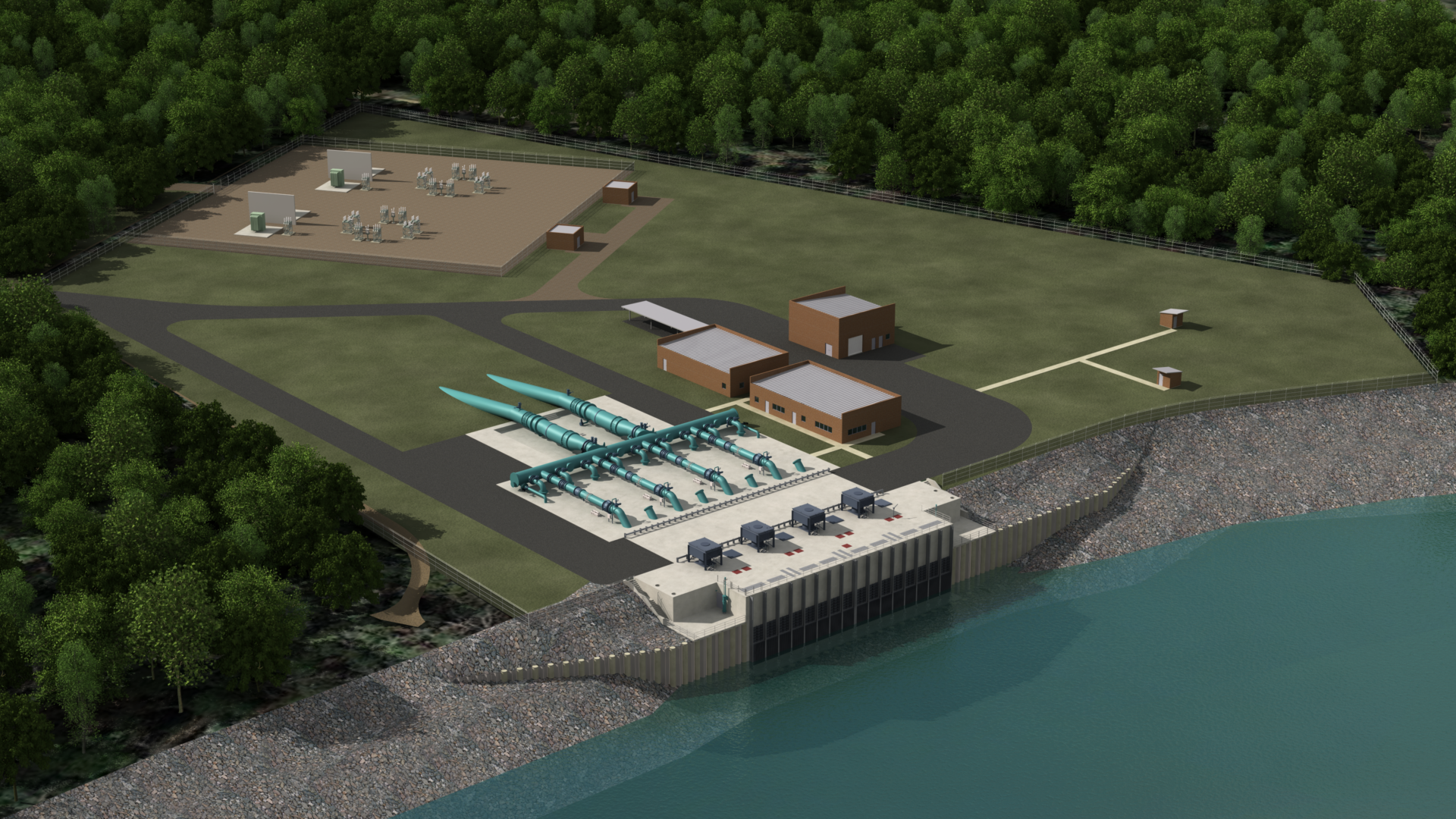 Luce Bayou Project (LBP)
In an effort to supplement surface water supplies already tapped out in the San Jacinto River Basin (Lake Houston and Lake Conroe), the Luce Bayou project will provide additional regional water supplies to Lake Houston and the Northeast Water Purification Plant (NEWPP) by increasing available supplies for surface water resources.
Mbroh provided electrical and I&C design for Capers Ridge Pump Station which was designed to move raw water from the Trinity River through the Luce Bayou until it reaches Lake Houston and enters the NEWPP. The design connected the pump station to two 4,160-volt utility lines originating from the onsite substation feeding a lineup of 4.16 kV switchgear with vacuum circuit breakers utilizing a main-tie-main arrangement and two MV MCCs with soft starters. The electrical design included a 2,000 HP synchronous motor, voltage drop calculations, interior and area lighting design, grounding, lighting protection, detailed conduit and wiring layout design.
The scope of service also included SCADA design and coordination, SCADA communication design and coordination, P&IDs, loop diagram, instrumentation, installation details, panel layout design, and control narrative development. Mbroh also provided engineering services during construction.
Move raw water from the Trinity River through the Luce Bayou until it reaches Lake Houston and enters the NEWPP
Instrumental project for increasing available surface water resources to meet projected water demand