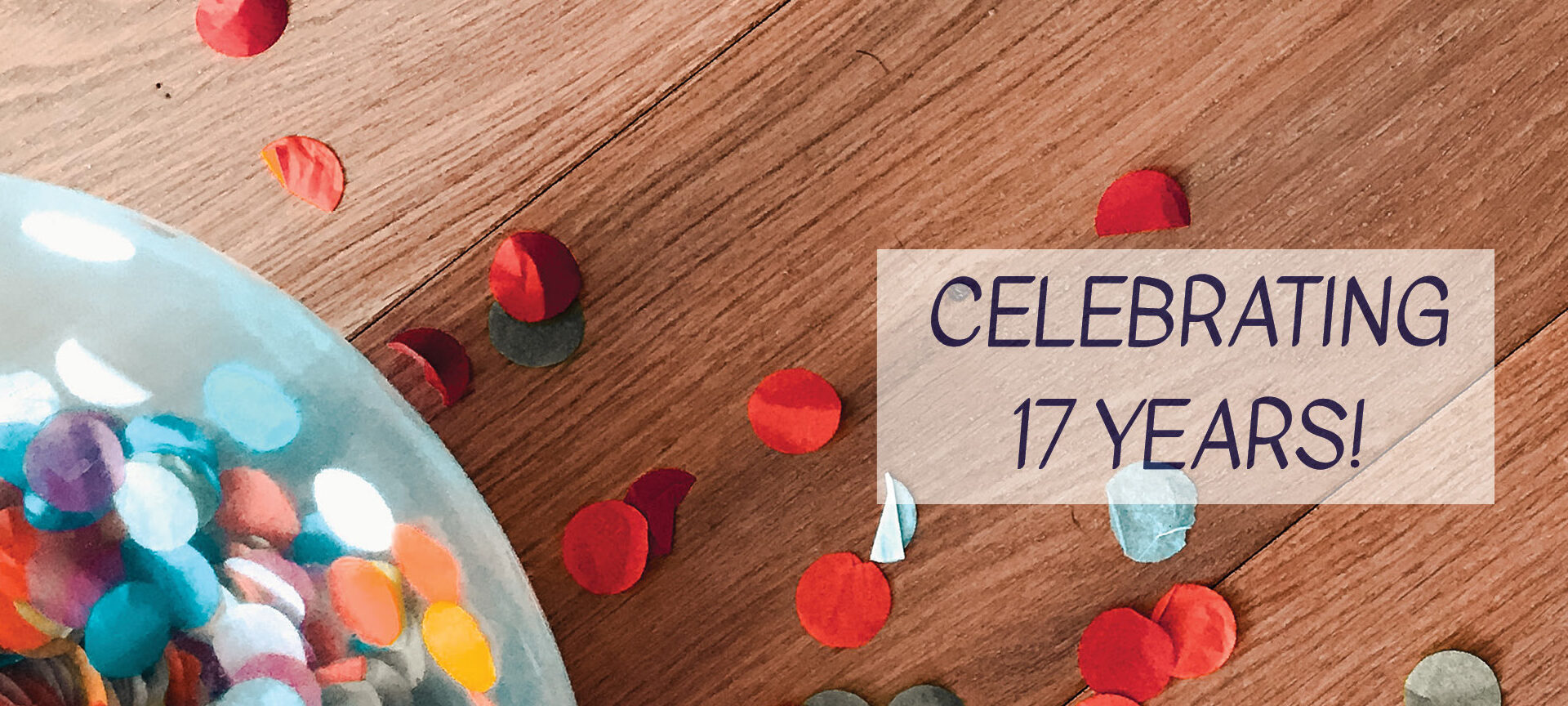 Mbroh Engineering Celebrates 17 Year Anniversary
Established in 2006, we've grown from one office to a multi-state engineering practice focused on sophisticated, unique and scalable engineering solutions that support our clients with one true goal: Giving You the Power to Deliver!
View Our Special Recognition from the City of Dallas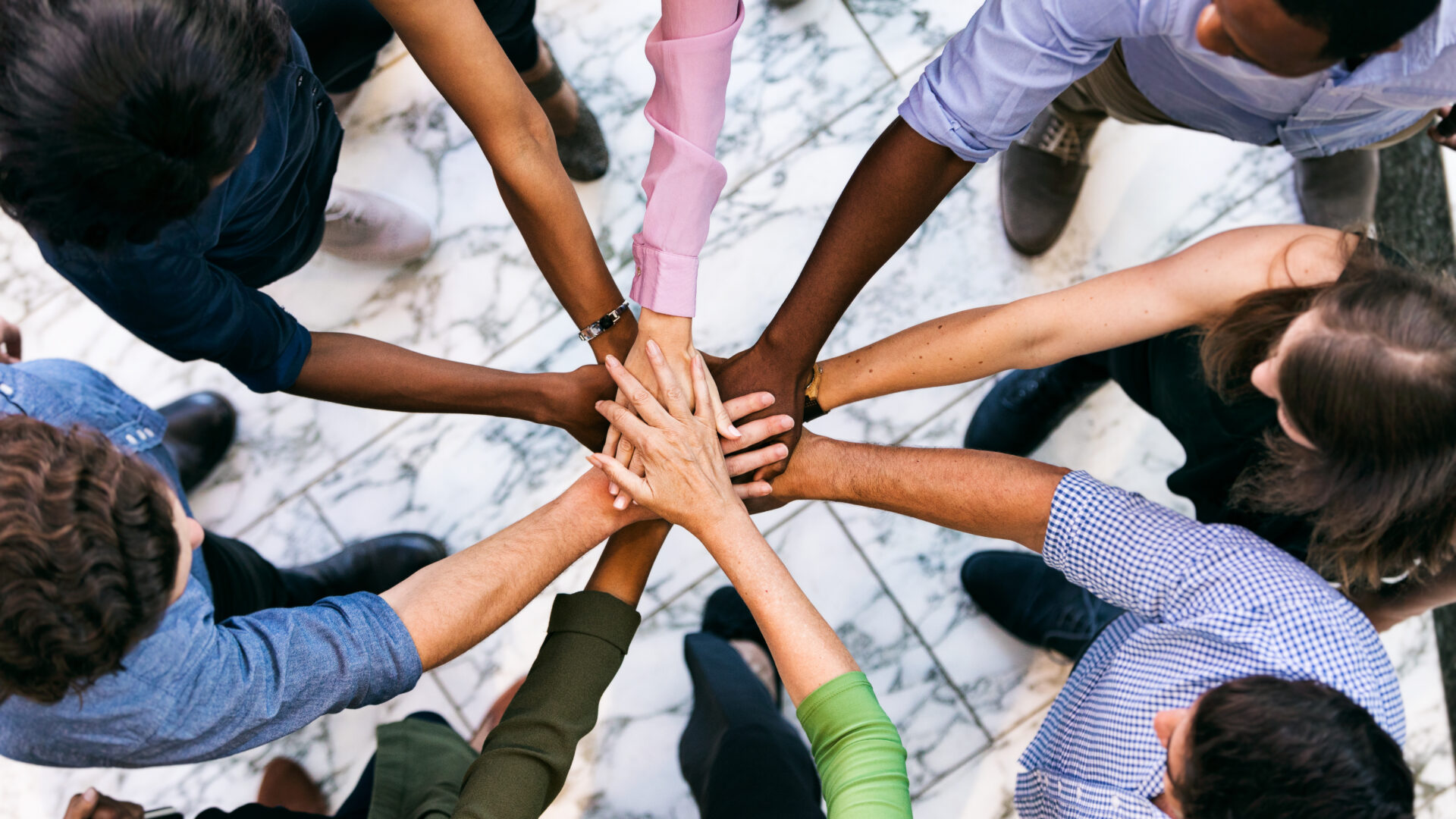 We're Hiring an Electrical Engineering Manager!
At Mbroh, we value the individual talents of all the dedicated professionals who make our company successful. We provide hybrid work schedules, comprehensive benefit packages with medical/dental/vision, disability, 401(k) matching, and more.
Join Our Talented, Award-Winning Team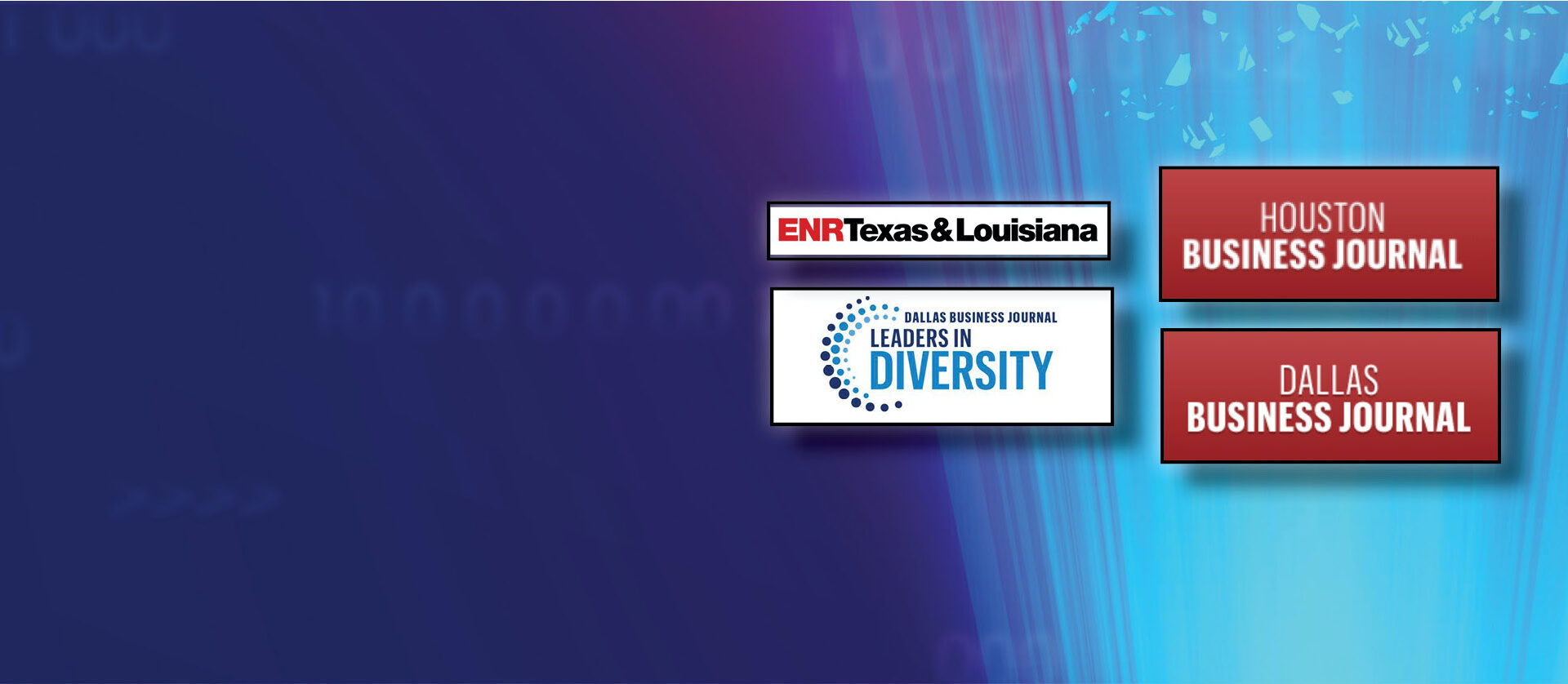 Mbroh Engineering Honored with Company Rankings & Awards for Diversity Leadership
Mbroh continues to rank on Houston and Dallas Business Journal lists for Cybersecurity, Black-Owned Businesses and Engineering Firms, and company leadership is applauded for diversity and legacy contributions.
Read More on Our Power Posts Page

ENR Texas & Louisiana: "Engineer Mbroh Keeps Working to Build a Brighter Future"
Creating a legacy through professional service, mentorship and scholarship support to future generations, we are proud to announce that Anthony Mbroh, PE, has been named the recipient of ENR Texas and Louisiana's 2023 Legacy Award.
Read ENR's Feature Article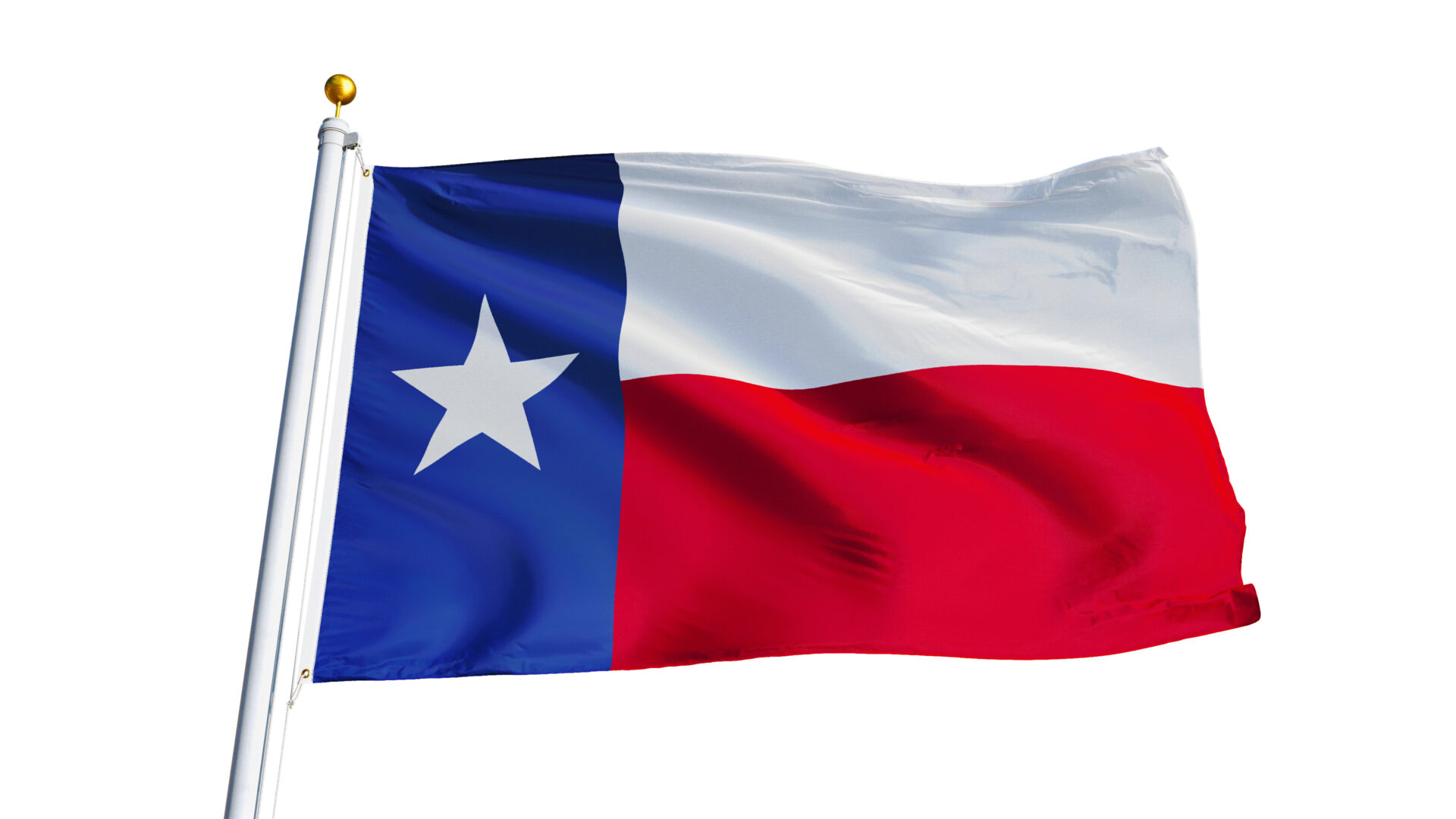 Governor Abbott Appoints Anthony Mbroh to Board of Brazos River Authority
A longtime Texas resident, Anthony Mbroh, PE, expands his service across the state as a Professional Engineer and business owner. Join us in congratulating Anthony and all of the newly appointed board members.
Read the Full Announcement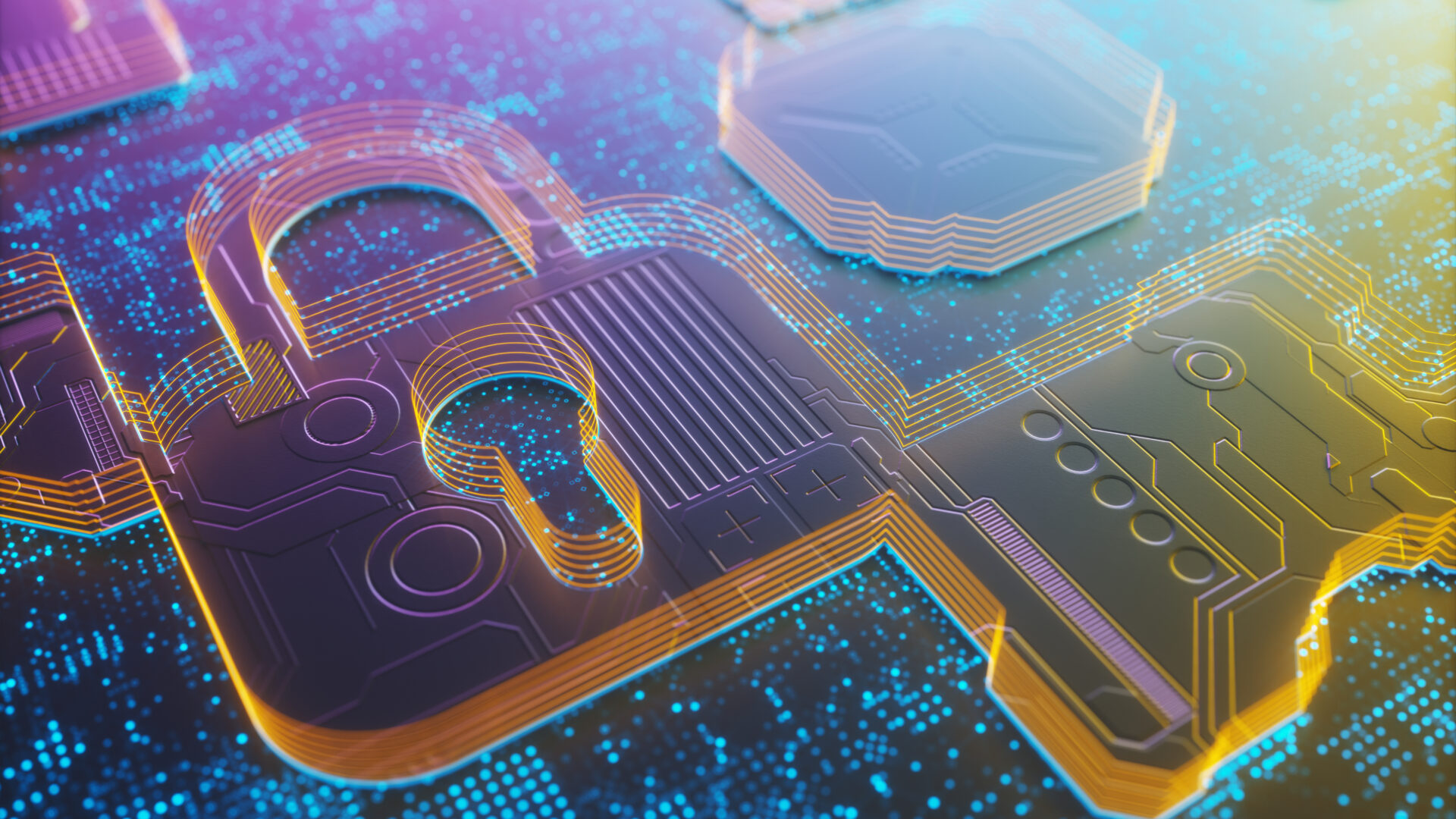 Are You Prepared for a Cyberattack?
Proper cybersecurity in a water/wastewater utility starts with knowing the location of vulnerabilities. Mbroh's Certified Information Systems Security Professionals (CISSP) take a comprehensive approach to cybersecurity, providing peace of mind for secured controls, business networks and applications.
Keep reading to learn how Mbroh can help!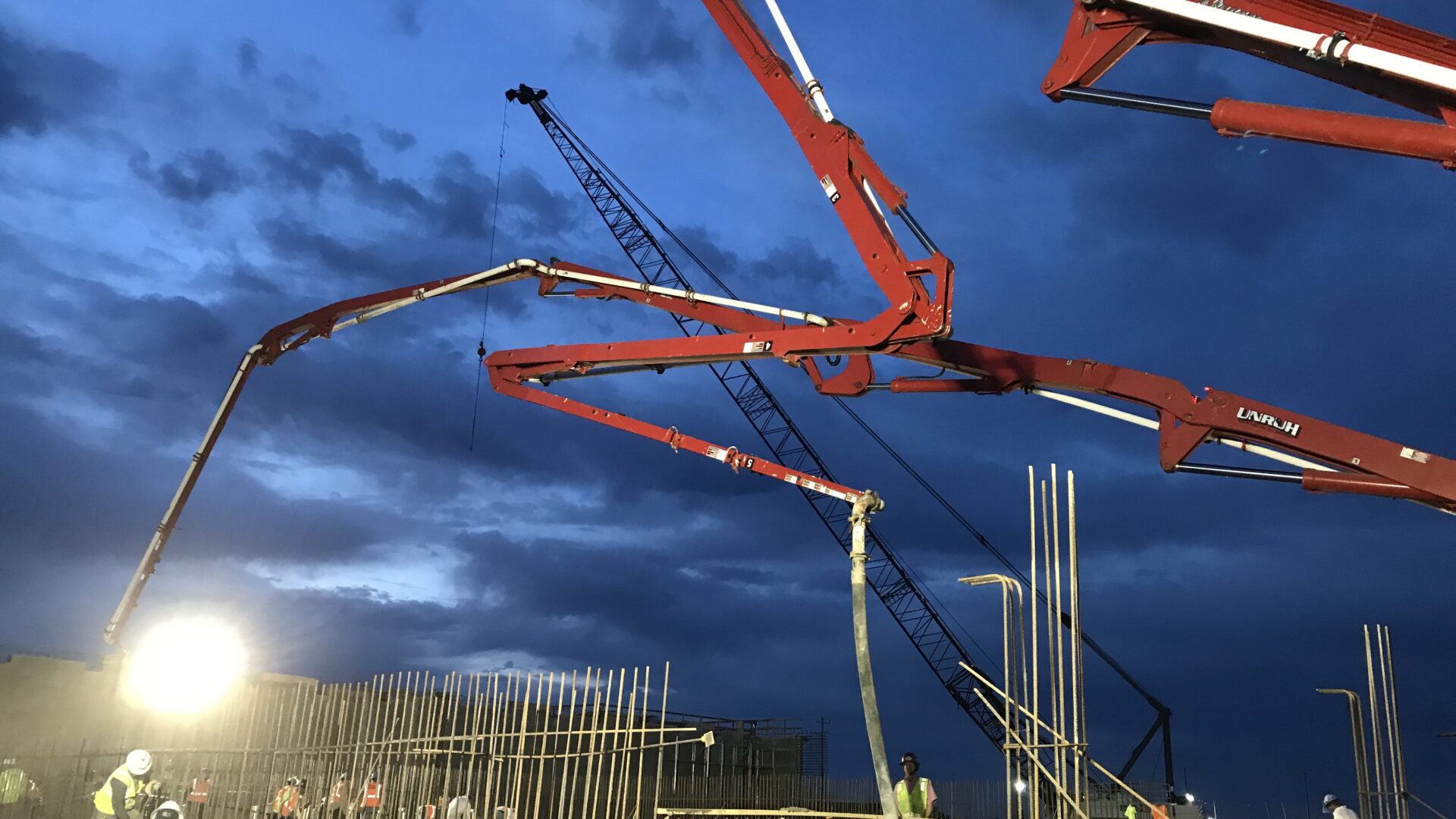 When sophisticated engineering services are needed, Mbroh is the company to call.
For operations that require more than the simple flip of a switch to keep things moving, Mbroh Engineering provides the complex electrical infrastructure, instrumentation and data monitoring and controls, transportation, and security design needed to stay productive, efficient and proactive.
Learn More About Mbroh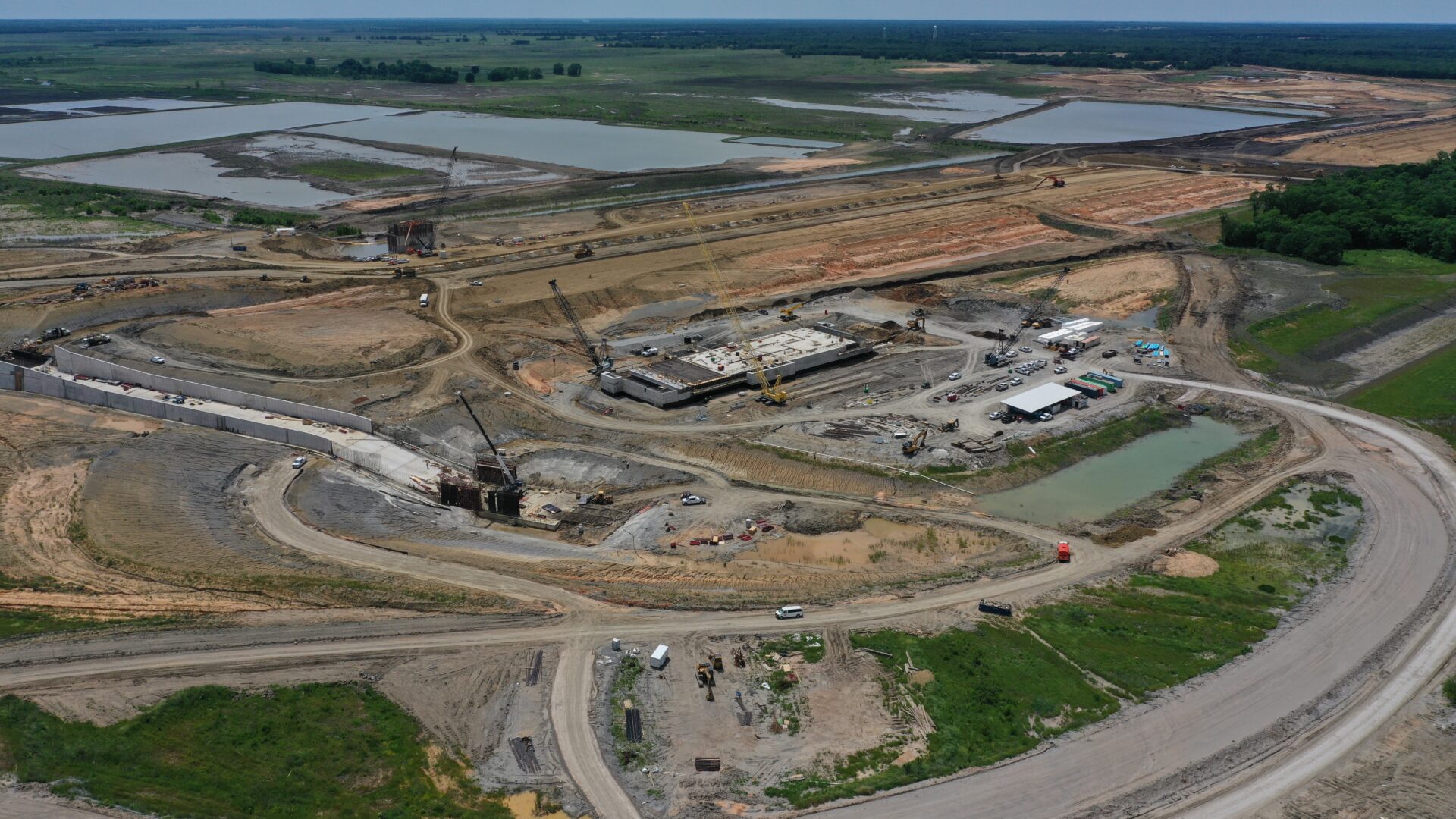 Boots-on-the-Ground Service to Keep Projects on Track
Mbroh's on-site, highly experienced team of resident inspectors provides daily oversight for accurate construction and timely completion of work. Read more about our Construction Management & Inspection Services.
Learn More About Construction Management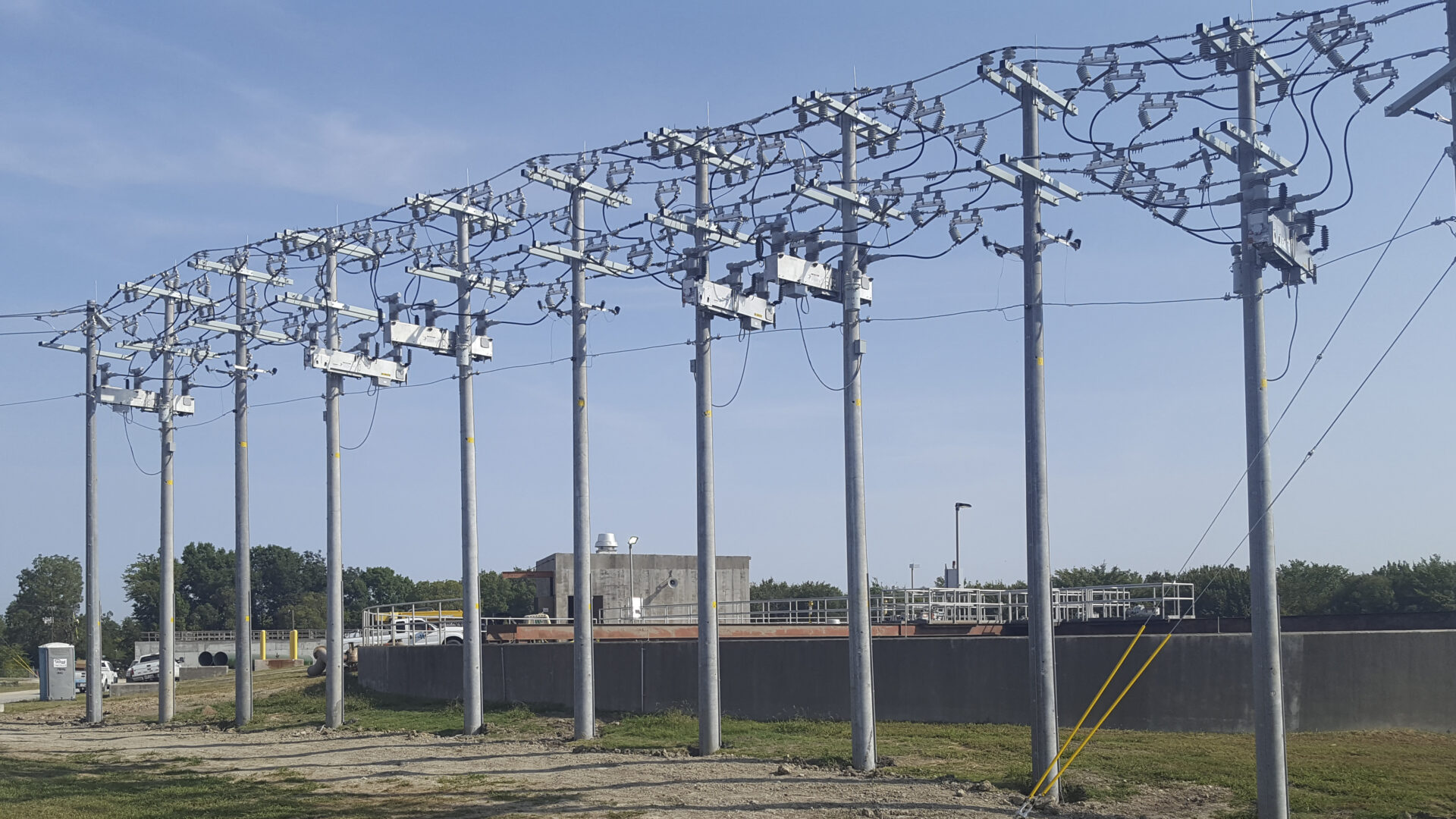 Electrical Engineering Services from Start to Finish
Mbroh's power solutions reach every aspect of facility operation and functionality for water and wastewater plants, commercial complexes, airports, data centers, transportation projects, oil and gas facilities, and industrial facilities.
Read More About Our Electrical Service Offering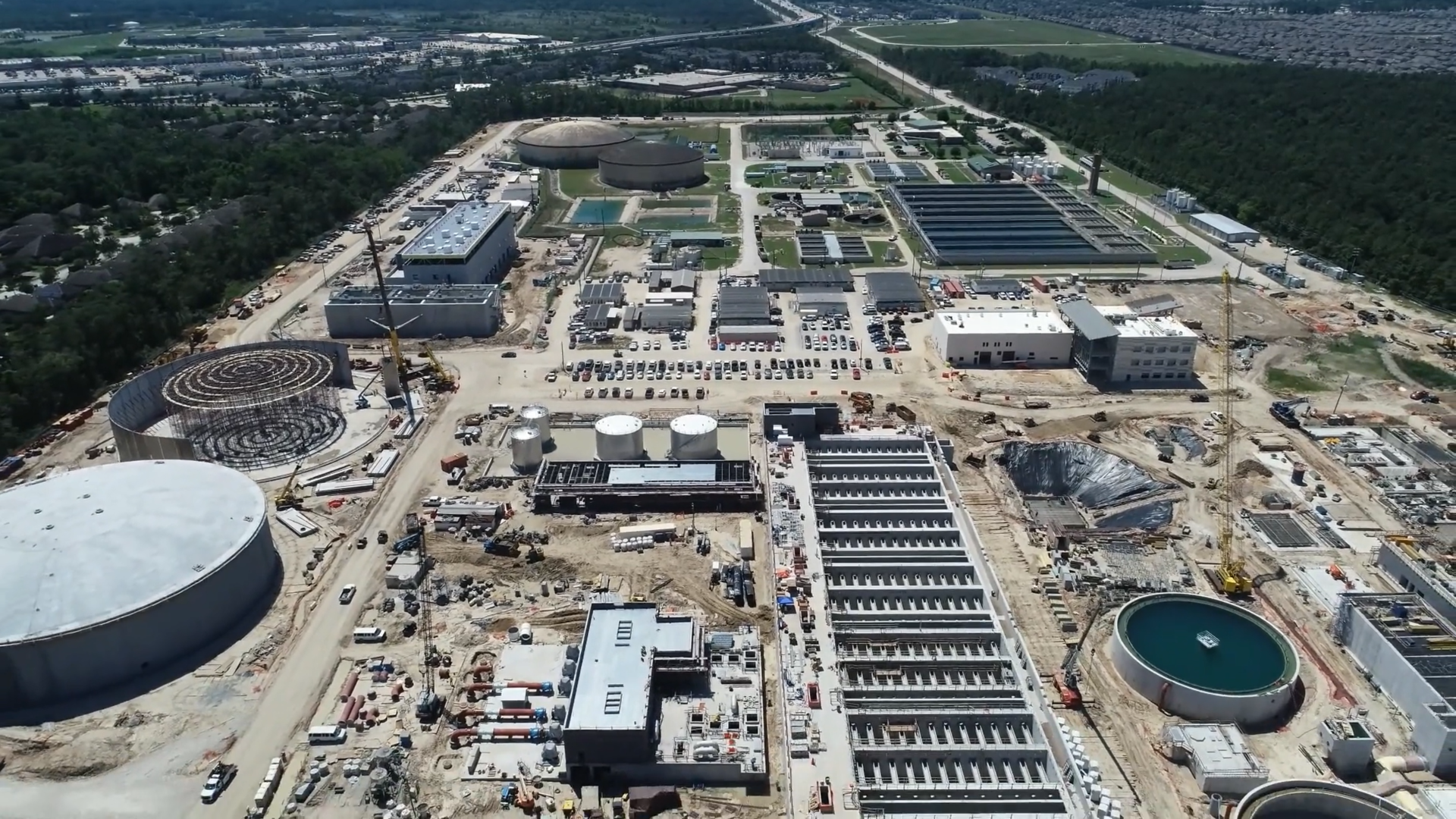 Mbroh a Key Player in Houston's Regional Water Supply Program
Since 2016, Mbroh has been a key service provider in the City of Houston's regional water expansion program, a multi-billion-dollar effort to increase surface water supplies. Mbroh is providing services on all three major engineering efforts: Northeast Water Purification Plant Expansion, Surface Water Supply Project and Luce Bayou Project. Read more in our project portfolio.
Read More About the Regional Water Supply Program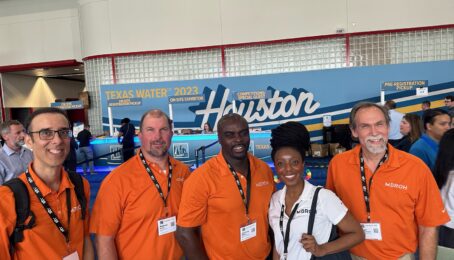 About Mbroh
Mbroh Engineering is a leading engineering firm focused on delivering innovative solutions that help make life possible in the communities we serve. Our broad range of expertise includes electrical, Instrumentation & Controls (I&C), Supervisory Control and Data Acquisition (SCADA), access and cyber security, HVAC, transportation, Federal Transit Administration (FTA) program management, and construction management and inspection. With every project led and managed by senior-level experts, we provide municipal and county utilities, transportation systems and business environments with dependable and efficient infrastructure solutions to operate, thrive and evolve.
"Mbroh Engineering has been a key teaming partner for our firm. They have consistently delivered quality engineering services on multiple projects. They provided the engineering expertise needed with excellent client service, communicating often to make sure project objectives and expectations are met. We look forward to continuing to team with them in the future."

Camille W. Sowells, PE, Vice President – CP&Y
"During my tenure as engineering manager at NTMWD, I oversaw hundreds of water and wastewater projects. Mbroh designed an electrical facility that was the only completed project I recall that had zero change orders in construction. They did not take any shortcuts in design, thoroughly investigating site conditions and addressing all the necessary details."

Bruce Cole, PE, Associate Vice President, Teaming Partner/Consulting Firm
"Tony Mbroh and his engineering firm operate with the highest levels of integrity while putting the spotlight on solving clients challenges and exceeding expectations. Accountability, transparency and communication are all adjectives that can be used to describe our partnership. Simply put, Mbroh delivers!"

Jeff Sober, PE, Teaming Partner/Consulting Firm
"We selected Mbroh for their first major electrical design project in 2009 or 2010. What an excellent decision – we got a $15 million construction project which was well designed and had no change orders."

Donna Long, PE, Wastewater Program Manager, Client/Water Utility Provider
"It was my pleasure and privilege to watch Mbroh Engineering grow from a promising start up to a successful, competent, and reliable E&I firm that is delivering complete projects starting from preliminary design and ending with inspection and start up. Mbroh Engineering is always working closely with clients, listening to their concerns and putting their interests first.

Mbroh Engineering has worked with DWU for the past 12 years and delivered multiple projects on time, on budget, without change orders and safely."

Regina, PE, Sr. Program Manager, Client/Water Utility Provider
"We've partnered with Mbroh on several important and challenging projects to provide electrical, instrumentation, control design and SCADA programming services. They have been consistent, reliable, and diligent in their commitment to deliver on schedule and they have added value to the project team."

Scott Hoff, PE, Client Service Manager, Teaming Partner/Consulting Firm
"I've known Tony Mbroh for over 20 years and was pleased to see him start his firm back in 2006. Since that time, we've partnered together consistently on projects and helped each other succeed professionally and personally. He's done a great job building his company and is a fierce competitor in the marketplace. He's also a genuinely good person and has my trust. I look forward to our continued opportunities together and seeing his organization grow and shine."

David, PE, Engineering Firm Principal, Teaming Partner/Consulting Firm
"Mbroh Engineering has always been a great partner who puts our clients interests at the front of every project. With a deep bench of E&I professionals, we know we can count on the team at Mbroh to help us deliver an outstanding product."

Adam Evans, PE, Texas Area Leader, Teaming Partner/Consulting Firm